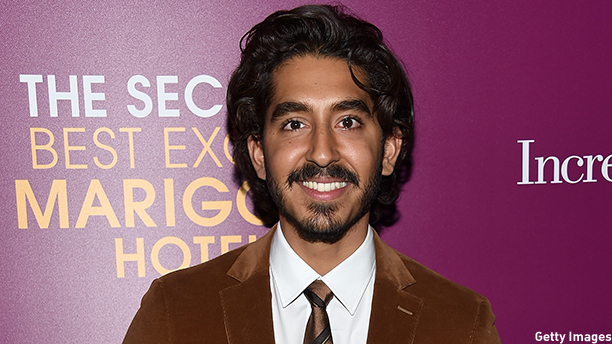 In The Second Best Exotic Marigold Hotel, Dev Patel reprises his role as Sonny the exuberant showman who is co-owner and manager of the crumbling Indian hotel that is home to expatriate older Brits.
For Patel, the British-born star of Slumdog Millionaire, it's another performance as an Indian character that could reinforce the view among narrow-minded casting agents in Hollywood that he's only appropriate for Indian roles.
Not so says the 24-year-old star. He says: "I think it's more embracing a part of my ethnicity and heritage, in a way. I do get sent my fair share of Indian-centric scripts, but I make sure to be very selective in the films I choose when going back to India. And I think hopefully, touch wood, they're working."
Indeed, he does seem to be making headway. In the U.S., he had a recurring role in the TV series The Newsroom, and he's also in a new high-profile studio film, starring Hugh Jackman, called Chappie out in the same week as the new Marigold picture.
Watch our interview with Patel below:
See more:
WATCH: Dev Patel Stars in New 'Chappie' Trailer
WATCH: Maggie Smith Roughing it in 'The Lady in the Van'
Put on Your Party Hat! 'Slumdog Millionaire's Dev Patel Turns 24
Read More
Filed Under: