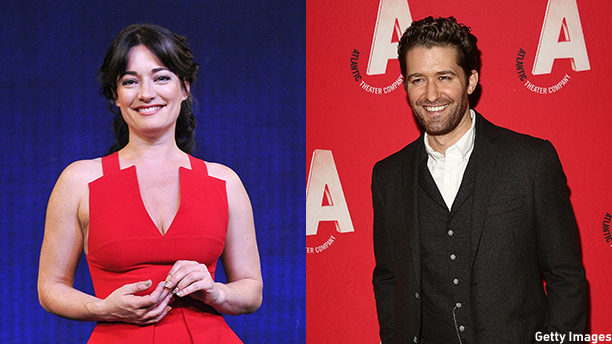 British musical actress Laura Michelle Kelly will appear before Broadway audiences opposite Glee star Matthew Morrison in an eagerly awaited stage adaptation of the Peter Pan origins story dramatized in the 2004 Finding Neverland movie.
"It's based around the story of J.M. Barrie, the [Scottish] writer of Peter Pan, and really we're exploring how his inspiration came about," she says. "It's quite exciting to have his imagination live onstage so we're playing a lot with that."
The musical, which also stars Kelsey Grammer, represents movie mogul Harvey Weinstein's first major venture into Broadway theater as a lead producer. The 2004 Finding Neverland film, which was produced by Weinstein during his time at Miramax, starred Johnny Depp and Kate Winslet in roles now taken by Morrison and Kelly, respectively.
Kelly has a substantial track record in New York theater. She made her Broadway debut in Fiddler on the Roof 11 years ago—and then in 2009 took on the title role in Mary Poppins, which she had also performed on the London stage.
Broadway can be extremely competitive, especially for new productions, but Laura Michelle Kelly clearly believes Finding Neverland has a lot going for it—and that it will bring in young people. "It's such a beautiful story. Not only [do] we have Matthew Morrison from Glee. It's the story itself, about how you can find the child inside of you and set you free from tragic loss," she says.
It's also hoped that the music and lyrics from Gary Barlow from the group Take That and Eliot Kennedy, a singer and producer who has worked with the Spice Girls, will help give the production some strong pop appeal.
Finding Neverland begins preview performances at the Lunt Fontanne Theatre on March 15.
See more:
WATCH: Britain's Alexander Sharp: The Next Broadway Star?
WATCH: Even Daniel Radcliffe Must Fight For Broadway Attention
WATCH: Tony Winner Sophie Okonedo: 'Being a Black Actor in America is Easier Than in Britain'
Read More
Filed Under: