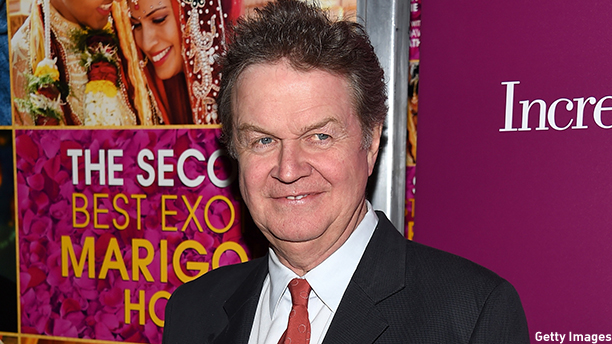 The new sequel to The Best Exotic Marigold Hotel is more Indian than the original. It boasts a big Bollywood song and dance number in a wedding scene. It involves much of the cast with some of the older British retirees sharing in the joy of Bollywood dance with the film's Indian characters.
"It's natural that India is much more front and center in the story," says director John Madden. He viewed the first picture as being about the collision between British and Indian characters and culture—whereas in the new one the theme is more to do with assimilation.
Madden maintains there was never any intention of making a second film when they set out with the 2012 original. He wouldn't really be drawn on whether or not there would be a third film in what's become a franchise of sorts. "These things can't go on forever, can they," he says.
But if the new picture performs well at the box office Fox Searchlight, the film's backers, will no doubt be eager to make another.
Watch our interview with Madden below:
See more:
'Second Best Exotic Marigold Hotel' Cast Stunned at Premiere
WATCH: Most of the Gang Returns in 'The Second Best Marigold Hotel' Trailer
WATCH: Richard Gere Arrives in 'The Second Best Exotic Marigold Hotel'
Read More
Filed Under: