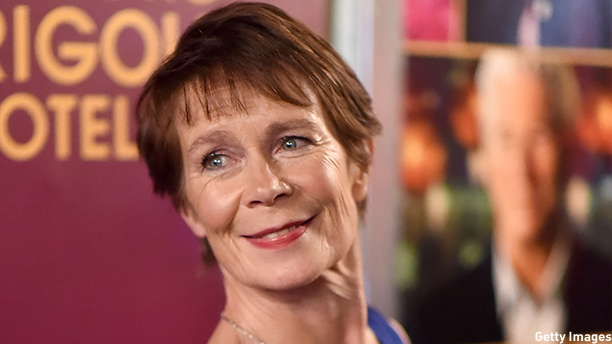 Actress Celia Imrie is pleased to back in the role of Madge in the The Second Best Exotic Marigold Hotel, playing one of several older Brits who've made a crumbling Indian hotel their home.
She views starring in a film featuring actors who are in their 60s, 70s and 80s, who're playing characters of the same age, in very positive terms.
She says: "We're all living longer now, and I feel more optimistic about what's to come than ever now, and I think that's what this film will give people hope for."
The actress appears to enjoy playing her character who she says is a bit melancholy. Imrie was really eager to do the sequel. "It was the quickest 'yes' I've ever said, when they asked if I wanted to do another one," she says.
See more:
'The Second Best Exotic Marigold Hotel' Cast: What's Next?
'Second Best Exotic Marigold Hotel' Cast Stunned at Premiere
Top 10 British Character Actresses In Movies Today
Read More
Filed Under: