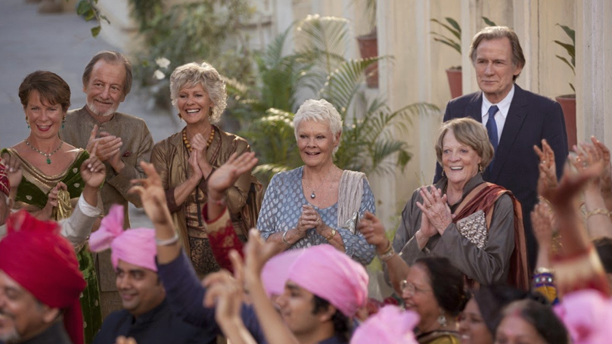 While the Britcentric cast of The Best Exotic Marigold Hotel movies may play pensioners, there's no sign of these vivacious actors retiring any time soon. The Second Best Exotic Marigold Hotel hit theaters on Friday (March 6), and it already has us wondering what the seasoned actors are up to next:
1. Dev Patel (Sonny Kapoor)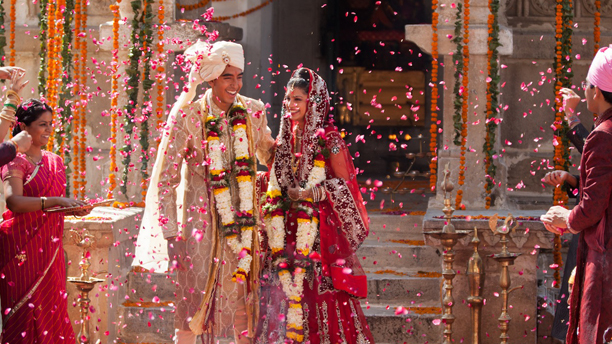 Sonny has his hands full opening a second hotel for the elderly and beautiful, and planning a wedding.
Dev Patel had two films premiere this past Friday, with the sc-fi thriller Chappie also opening on March 6. He's completed the feature film The Man Who Knew Infinity, which has a pending release date. The biopic follows a young man (Patel) who is accepted to Cambridge University to study mathematics during WWII. He is currently filming Lion, which is set to be released in 2015. Lion follows a young Indian boy who gets lost on the streets, and is ultimately adopted by an Australian couple. Patel recently talked to Anglophenia's Tom Brook about taking on Indian roles.
2. Dame Maggie Smith (Muriel Donnelly)

Muriel takes a break from retirement, and helps Sonny with running the hotel.
Maggie Smith is currently filming the sixth season of Downton Abbey, and recently chatted with the U.K.'s Sunday Times about the fate of Downton Abbey. We look forward to seeing Smith in the The Lady in the Van, which is based on the true story of Mary Shepherd. Like the title suggests, Shepherd lived in a van, which she parked in neighborly Alan Bennett's driveway for 15 years. Bennett wrote a 1999 play about their story, also starring Smith in the stage production, and has adapted his play into the forthcoming film adaption. The Lady in the Van hits U.S. theaters on December 11.
3. Dame Judi Dench (Evelyn Greenslade)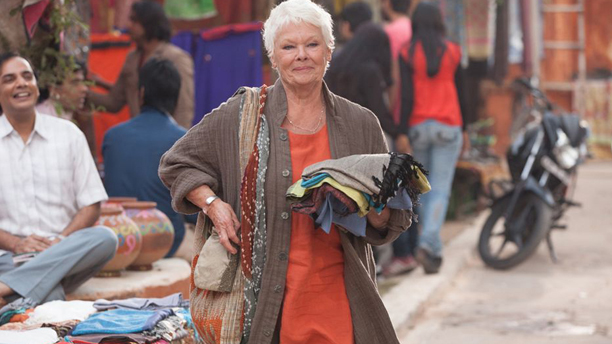 Evelyn indulges in innocent flirting with Douglas (Nighy), but he's not quite divorced yet.
Judi Dench will be seen next in the 2015 film Tulip Fever, set in 17th century Amsterdam. The British actress will be joining the cast of the miniseries The Hollow Crown in 2016. The series consists of adaptations of Shakespeare's historical plays Richard II, Henry IV Part One and Part Two, and Henry V, also starring Ben Whishaw, Jeremy Irons, and Tom Hiddleston. Dench will be taking on the role of Cecily, Duchess of York. Also in 2016, Dench will lend her voice to the film Schadenfreude, which she narrates.
4. Bill Nighy (Douglas Ainslie)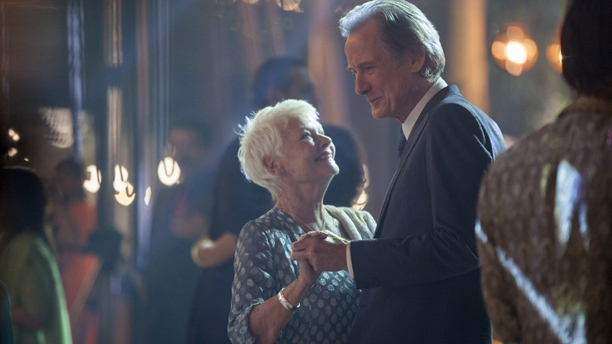 Douglas has a crush on Evelyn, but he needs to sort out his relationship with his wife before making any big moves.
Bill Nighy has completed filming Dad's Army, which comes out in 2016. He portrays Sergeant Wilson in the film adaptation of the long-running TV sitcom (1968-1977), also starring Michael Gambon, Toby Jones, and Mark Gatiss. Nighy lends his voice to 2016's Norm of the North, acting as narrator. It's not 100 percent confirmed, but there's talk of him starring in Payne and Redemtion as a coroner, which is currently being filmed, and set to hit theaters in 2016.
5. Penelope Wilton (Jean Ainslie)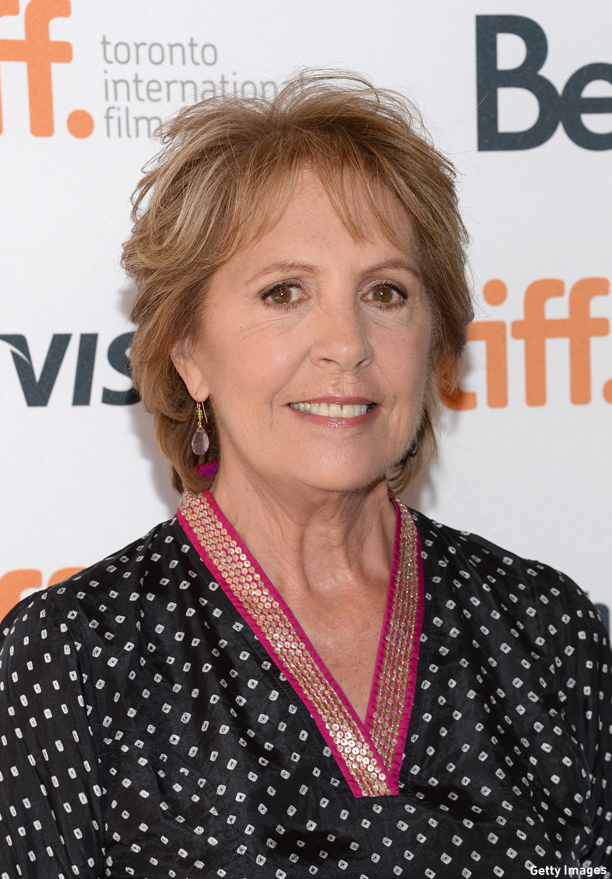 Jean, Douglas' estranged wife, arrives to India late in the game.
Penelope Wilton stars opposite Smith in DA, having just wrapped season five and is filming season six. Wilton is currently starring in the London stage production of Taken at Midnight, which runs through March 14 at the Theatre Royal Haymarket. The true story revolves around lawyer Hans Litten, who confronted (and irked) Adolf Hitler in a courtroom in 1931. Wilton portrays Hans' mother Irmgard Litten.
6. Celia Imrie (Madge Hardcastle)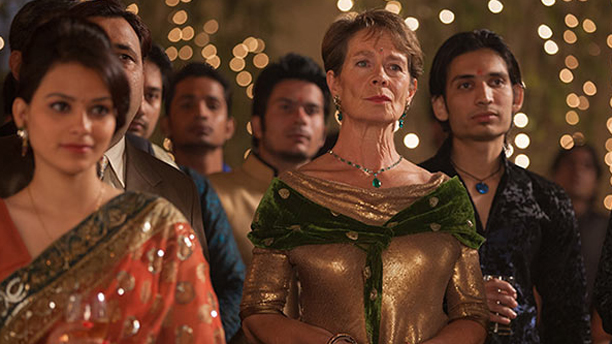 Madge is faced with a hard decision with two men about to propose marriage to her.
Celia Imrie has completed filming on Molly Moon: The Incredible Hypnotist, also starring Emily Watson, and Dominic Monaghan. The film is based on the book Molly Moon's Incredible Book of Hypnotism, the first in a six-part series. The story follows a young girl who teaches herself hypnotism from a book she found in the library, practicing on her dog and teachers.
7. Ronald Pickup (Norman Cousins)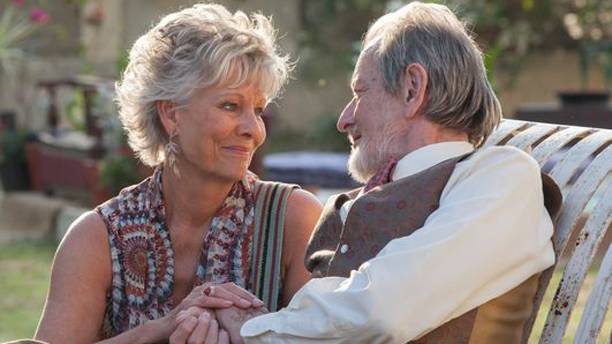 Norman continues his relationship with Carol who he moved in with in the first film.
Ronald Pickup is confirmed to star in the 2016 release of Schadenfreude, also featuring Dench. If you don't already know, schadenfreude means, "to take pleasure from other people's misfortunes." The story revolves around a group of locals who seek revenge on a TV presenter who featured their neighborhood as part of a "Clean Up Britain" campaign. They invite him back to play a prank on him, but it goes tragically wrong.
8. Diana Hardcastle (Carol Parr)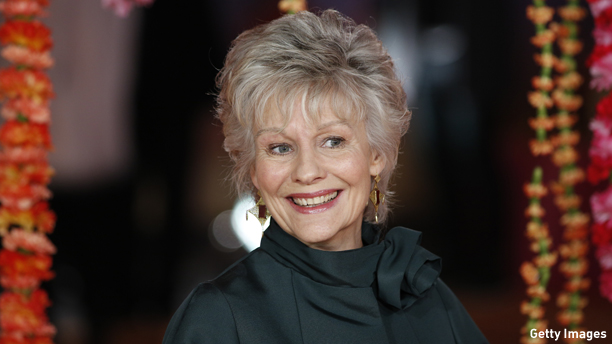 Carol is a longtime British expat living in Jaipur, India.
Diana Hardcastle will be seen next in the 2015 release of Jenny's Wedding, also starring Tom Wilkinson. Jenny (Katherine Heigl) lives an openly gay life … for the most part. Her family thinks her girlfriend is her roommate, which is a problem because the two are ready to get married.
What projects are you looking forward to?
See More:
Judi Dench on Returning to the 'Exotic Marigold Hotel'
WATCH: 'Marigold Hotel' Star Dev Patel on Taking Indian Roles
Is 'Exotic Marigold Hotel' Now a Franchise?
Read More
Filed Under: