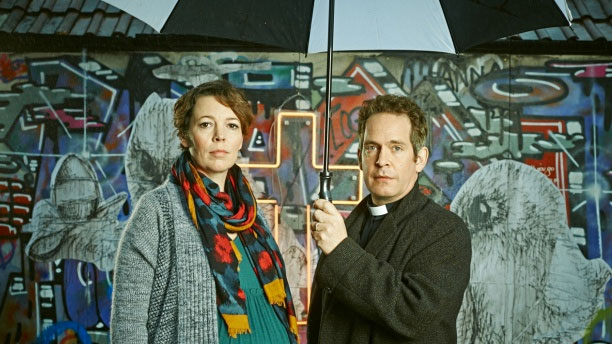 As if the news of Tom Hiddleston and Hugh Laurie working together wasn't exciting enough, the BBC has released further details of the cast of their joint adaptation of John le Carré's bestselling novel The Night Manager, and there are a couple more very familiar faces for seasoned Anglophiles.
Olivia Colman (Broadchurch), Tom Hollander (Rev) and Elizabeth Debicki (The Great Gatsby) have signed up to appear in the mini-series which will begin filming this spring. It's a joint production between BBC One and AMC, so it will appear on American TV screens.
The Night Manager is the story of the former soldier Jonathan Pine (Hiddleston) who is recruited into the shadowy world of spying and intelligence gathering in Whitehall and Washington by a seasoned veteran called Burr (Colman).
Their mission is to gain the trust of a particularly unpleasant arms dealer named Richard Onslow Roper (Laurie), using anyone in his inner circle that can help them, including his partner Corcoran (Hollander) and his girlfriend Jed (Debicki). And of course, Pine finds himself having to break a few rules in order to enforce the letter of the law.
The Night Manager will be broadcast in 2016.
See more:
'Broadchurch's David Tennant and Olivia Colman Were Keen to Return to Dorset, England
WATCH: Olivia Colman Gets the Butterflies Before Award Shows
Tom Hollander Responds to Benedict Cumberbatch on Being a British "Baddie"
In Celebration of Dylan Thomas
Read More
Filed Under: