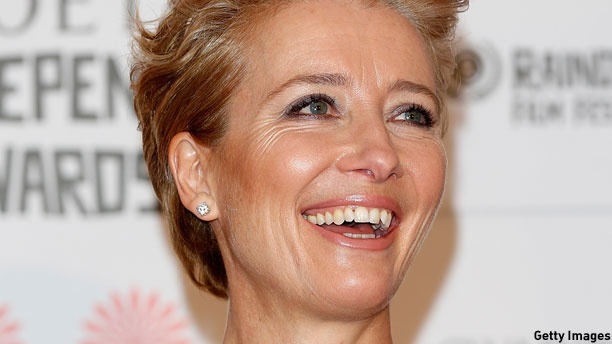 It's OK. We won't be bringing every new casting choice from Disney's live-action recreation of their own classic cartoon Beauty and the Beast to Anglophenia readers one name at a time, but this newsflash is just a little bit special.
So, we currently have our beauty, in the shape of Emma Watson as Belle. We have our beast, in the still-rather-beautiful-actually form of Dan Stevens; we have our Gaston, in the shape of Luke Evans; and now we have a Mrs. Potts, to be played by Emma Thompson.
This will be the first time Emmas T and W have been seen on screen together since the walls came tumbling down on Hogwarts in the final Harry Potter movie.
Kevin Kline will also appear, playing Belle's father, Maurice.
It's also been revealed that the movie will feature a score from Alan Menken, who wrote the music for the original, plus new recordings of all of the songs and, crucially, several new songs written by Alan and Sir Tim Rice.
And best of all, the countdown starts right now, as the movie is released exactly one year from today (March 17).
OK, now unless there are further castings with surnames such as Cumberbatch, Hiddleston, Capaldi or Gillan, we'll shush up about this until the first trailer arrives. Possibly.
See more:
Luke Evans in Talks to Play Gaston in 'Beauty and the Beast'
Emma Watson: Playing Belle will be "Terrifying"
It's Official: Dan Stevens is a Beast
Five Deadly British Locations
Read More
Filed Under: