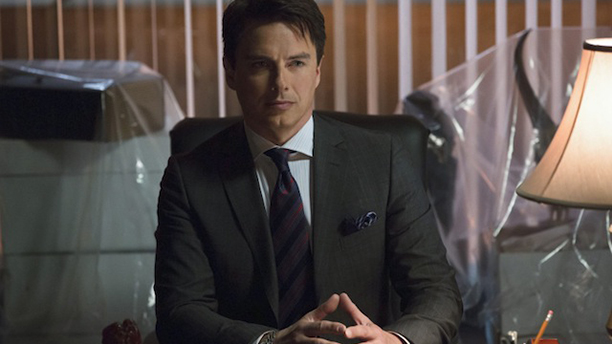 One of Anglo's Fan Favorites John Barrowman (Torchwood, Arrow) has signed on to executive produce the TV miniseries The 49th Key, reports The Hollywood Reporter.
The first installment of TV exec-turned-author Erika Lewis' supernatural story recently appeared in the comic book series Heavy Metal, released just yesterday (March 4). The story will continue in a yearlong serialization.
The 49th Key revolves around an archaeologist who travels across England to return a young mute boy, who is thought to be autistic, to his home. The boy has been dismissed by his private school, and his doctor calls on the archaeologist for help.
The official description of the story reads:
"It is said that in 16th century England, 48 keys were passed between worlds, containing messages of community, compassion and forgiveness, with the firm belief these messages had been spoken by angels, praying for humanity to evolve into something more benevolent and just. Lifetimes later, there are still rumors of a final message, foretold to open the gates of wisdom and understanding …"
The boy is believed to be the 49th key connecting their world to the magical underground world of Enochia.
Here's a look at one of the drawings inside the comic series courtesy of 49th Key artist and illustrator J.K. Woodward: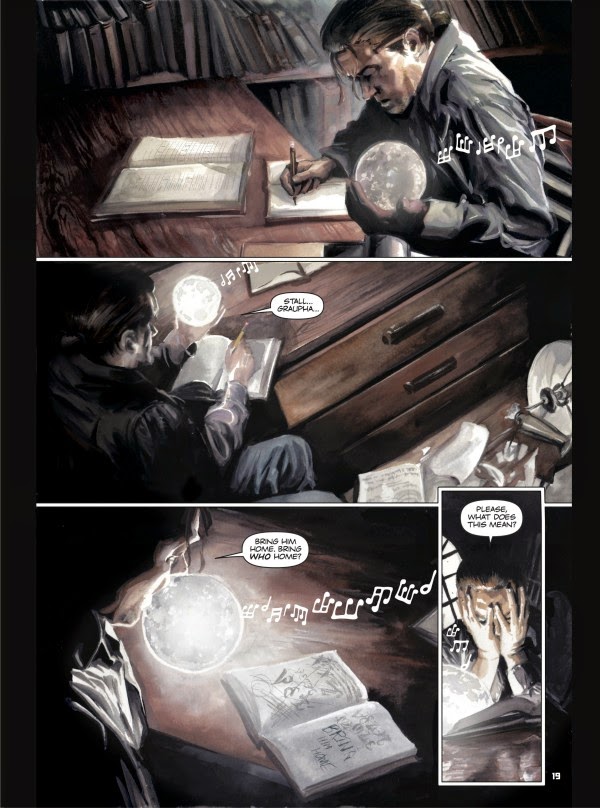 The proposed airdate has yet to be announced.
Are you curious to read the comic book series now?
See More: 
Modern 'Doctor Who': Where Are They Now?
John Barrowman is Honored with MBE
John Barrowman Pranks the Hosts of 'Loose Ladies'
Read More
Filed Under: