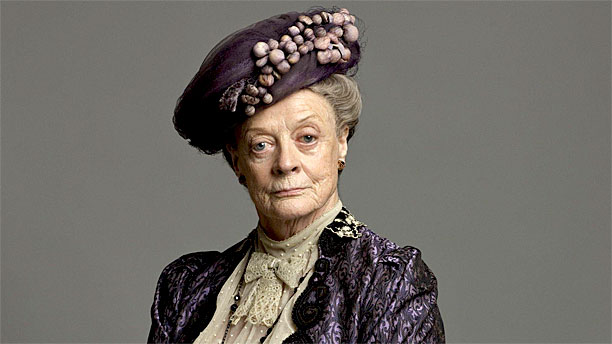 This has been a week of two extremes for fans of Downton Abbey. There are still rumors circulating that the show's future is threatened, that key personnel are looking elsewhere for future work opportunities and that the show may not continue too far into the future.
This is all pretty scary stuff, so before we grasp that particular nettle, here's something happy from the other extreme; College Humor's spoof on the Mark Ronson/Bruno Mars song "Uptown Funk," cunningly renamed "Downton Funk."
Pretty great, eh? So, having dispensed with the fun and games, let's look at those rumors again.
Radio Times has pulled together the clues in a blog post, which start with more speculation about how Julian Fellowes could keep the show going and work on The Gilded Age, a new project for NBC. Would he leave Downton, or simply finish it off?
To try and address the speculation, he told the New York Times: "It's not really my decision. I don't own Downton Abbey now. NBC Universal owns Downton Abbey. So I could walk away, but I wouldn't walk away. It's too much my baby."
Which sounded optimistic enough, until he added: "It won't go on forever — I'm not a believer in that."
Then there was the interview Dame Maggie Smith—by any measurement the true beating (and flinty) heart of the show—gave to the Sunday Times over the weekend, in which she said: "They say this is the last one, and I can't see how it could go on. I mean, I certainly can't keep going. To my knowledge, [Violet, the Dowager Countess] must be 110 by now."
Her spokesperson later added, "She'll be with the show for as long as the show runs," which sounds reassuring at first, but the more you look at it—especially given Julian's comments—the more worrying a comment it becomes.
One thing's for sure, if the Dowager goes, the Abbey will be a less beguiling place, by quite a significant amount.
See more:
Life After 'Downton Abbey': Where Are They Now?
WATCH: First Look at George Clooney in 'Downton Abbey'
'Downton Abbey' Set is a PDA-Free Zone
'Downton Abbey' Actors Take on Disney
Read More
Filed Under: