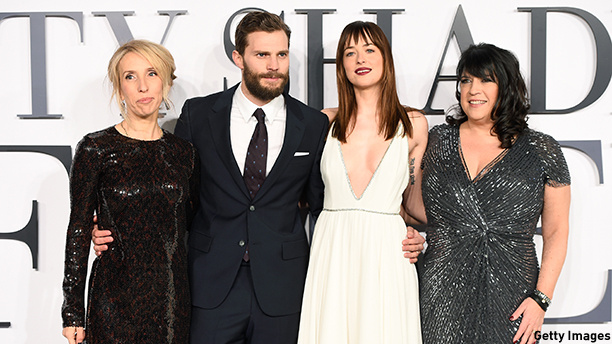 The Fifty Shades of Grey franchise is set to produce three films, but director Sam Taylor-Johnson (Nowhere Boy) had enough after just the one.
The film was riddled with rumors leading up to its premiere, and soon after there was talk of Taylor-Johnson moving on.
Now it's official with Taylor-Johnson releasing a statement, saying: "Directing Fifty Shades of Grey has been an intense and incredible journey for which I am hugely grateful. I have Universal to thank for that. I forged close and lasting relationships with the cast, producers and crew and most especially, with Dakota [Johnson] and Jamie [Dornan]."
Notice Taylor-Johnson thanked Universal, but not writer E.L. James? Hmm.
As of now, there's no word on Taylor-Johnson's next project, but we're excited to see where she lands.
Do you have any suggestions: TV, film, theater?
See More:
Sam Taylor-Johnson Confirmed to Direct 'Fifty Shades of Grey
'Fifty Shades' Sequels Planned, E.L. James Wants More Control
'Fifty Shades of Grey' Casts Christian Grey
Read More
Filed Under: