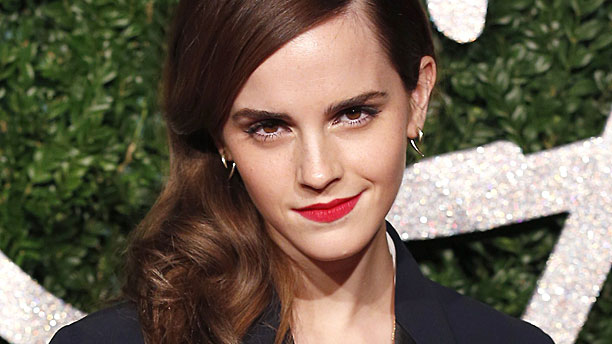 Yesterday (March 8) was International Women's Day, a global opportunity to acknowledge inspiring women on a global and local scale and generally acknowledge where we all are, compared to where we've been in the gender equality stakes.
Emma Watson, in her role as the United Nations' goodwill ambassador for women, spent yesterday fielding questions on the topic of from the radio presenter Greg James in support of the campaign #HeForShe, during which she addressed issues of a personal and political nature and provide an inclusive place to discuss issues of gender imbalance.
You can watch the whole thing over at Emma's Facebook page, but here are just five of the key moments:
Why campaigns such as #HeForShe are not just about getting men to rescue women
"I think that's a misunderstanding. Women are already in the club, because it's our movement. It's an equality club, for both genders. It's about men coming in support of women and women coming in support of men. Gloria Steinem gave a speech last week at a HeForShe event in New York, and she used this really beautiful metaphor. She said that the human race is like a bird. and it needs both of its wings to be able to fly. And at the moment, one of its wings is clipped. And we're never going to be able to fly as high unless we're both in support of each other."
She wants gender equality for her brothers
"Feminism is not just an issue that women face. Gender equality gives women more opportunities and it also disrupts our limited ideas of masculinity. I've got four brothers, gender inequality is affecting them just as much as me. A lot of posturing goes on with men, my brother once said to me he just couldn't be around his guy friends, the way they talk about girls."
If you date Emma, she may well pay for dinner
"I actually took a man out for dinner, and I chose the restaurant and I offered to pay. It was really awkward and uncomfortable. It was not going down well. I'm sure he would say he was a feminist but he was just like, ooh, I'm not really sure about this, it's making him feel a bit tetchy. The cool thing was that we were both willing to have the conversation about why it was awkward, or why it was uncomfortable. We were able to have this dialogue.
"I chose the restaurant because it's my favorite restaurant. I would love to pay, but next time, you choose the place and you pay, or whatever it is. The key is chivalry should be consensual, both parties should be feeling good about that. I think it's a problem when people expect things to be a certain way, to follow a certain status quo."
It's about empowering everyone
"Gender inequality is instilled in children from a very young age. In order to combat that, we need to treat kids with a more open mind…
"I think it starts young with girls and boys being told what they have to be. It can be really damaging. It's an problem with education and I hope, in the not too distant future, we will be horrified rather than mildly irked. Don't let anyone tell you what you can and can't do or achieve. Do what you want to do and be who you want to be. Just encourage and include each other, don't ostracize the gender in front of you."
Visible feminism has a visible kickback
"After I gave my speech [at the UN] there was a website threatening to release naked pictures of me. I knew it was a hoax but I think a lot of people that were close to me knew gender equality was an issue but didn't think it was that urgent, that it was a thing of the past. I was raging, it made me so angry, I was like, this is why I have to be doing this. If anything, if they were trying to put me off it, it did the opposite."
Watch the whole thing at here.
See more:
WATCH: Emma Watson Recalls a Terrifying Night in 'Regression' Trailer
Emma Watson, the 'Belle' of the Ball
WATCH: Emma Watson Dedicates Britannia Award to Unlikely Supporter
Emma Watson, Peter Dinklage: Who Deserves an Angly Award?
Read More
Filed Under: