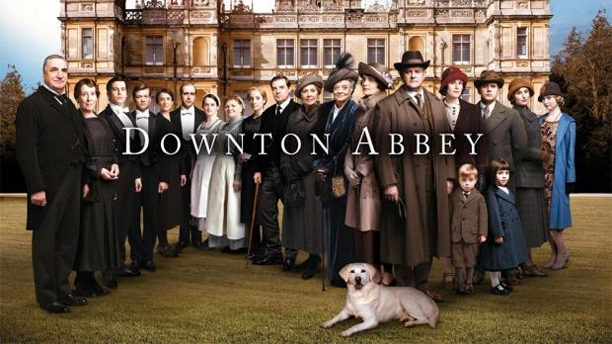 Carnival Films and ITV have announced that Season 6 of Downton Abbey will be the last, putting to an end weeks of speculation that the show was about to lose its creator and writer, not to mention some of its cast.
Julian Fellowes, the man who invented and wrote Downton Abbey, recently signed a deal to start working on a new NBC project called The Gilded Age, and it's thought this is one of the key reasons for Downton's, er, downturn.
In announcing the end of the show, Julian was keen to stress its extraordinary success. Downton has been a hit in over 250 countries, it has received 51 Emmy nominations (the most for any British show) and 11 awards, three Golden Globes, three Screen Actors Guild awards, a Producers Guild of America Award, three BAFTA awards and three National Television Awards.
He said: "The Downton journey has been amazing for everyone aboard. People ask if we knew what was going to happen when we started to make the first series and the answer is that, of course we had no idea. Exactly why the series had such an impact and reached so many people around the world, all nationalities, all ages, all types, I cannot begin to explain.
"But I do know how grateful we are to have been allowed this unique experience. I suspect the show will always be a principal marker in most of our careers as we set out from here, and if so, I consider that a blessing and a compliment."
Michael Edelstein, president of NBCUniversal International Television Production added: "Downton Abbey is nothing short of a global cultural phenomenon, whose compelling storylines and characters are beloved by millions around the world. Julian Fellowes and [Executive Producer] Gareth Neame's sublime drama has secured its place as a beacon of British creativity that will live on for decades to come.
"At NBCUniversal, we continue to build on the success of Downton and on our reputation as the creative home for great television content that entertains global audiences."
Gareth Neame offered a ray of hope for fans, saying that they're going to finish everything off properly: "Millions of people around the world have followed the journey of the Crawley family and those who serve them for the last five years. Inevitably there comes a time when all shows should end and Downton is no exception. We wanted to close the doors of Downton Abbey when it felt right and natural for the storylines to come together and when the show was still being enjoyed so much by its fans.
"We can promise a final season full of all the usual drama and intrigue, but with the added excitement of discovering how and where they all end up…"
See more:
PHOTOS: The Duchess of Cambridge Swings by 'Downton Abbey'
Life After 'Downton Abbey': Where Are They Now?
WATCH: First Look at George Clooney in 'Downton Abbey'
'Downton Abbey' Cast React Classily to 'Water-gate'
Read More
Filed Under: