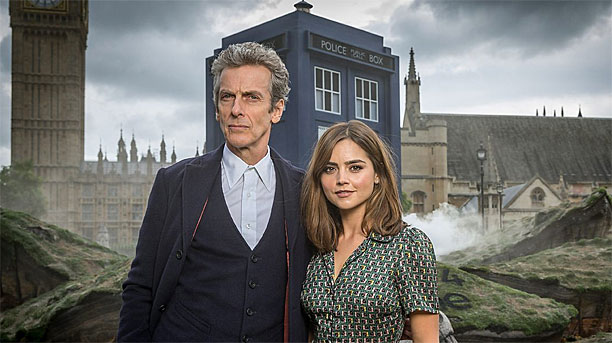 Thursday (March 26) was the proper 10th birthday of the reborn Doctor Who, and, to mark the occasion, the Doctor Who Experience played host to a very special guest indeed. The actual Doctor.
Warning: this clip contains many emotions:
• And the Doctor got his new friends to sing him a happy birthday:
• We had a bit of a think about the relaunch and Doctor Who's continuing success.
• Doctor Who's creatives—from Steven Moffat and Mark Gatiss to Russell T Davies and Chris Chibnall—tell Radio Times their favorite memories from the last 10 years.
• There were facts:
5 things you never knew about #Rose #DoctorWho #10YearsofNewWho pic.twitter.com/GcZRxYDpYv

— Doctor Who Official (@bbcdoctorwho) March 26, 2015
• Peter Capaldi explained what it felt like for a seasoned Whovian, the first time he saw "Rose": • Speaking of Rose…
10 years?! I can't believe that – what a roller coaster! Thank you for all your kind words. Rose Tyler – what a character! #10YearsOfNewWho — Billie Piper (@billiepiper) March 26, 2015
• BBC Wales said this:
10 years ago, we reintroduced a timeless presence to a global audience. pic.twitter.com/bY99H60QwX

— BBC Wales (@BBCWales) March 26, 2015
• The Doctor Who team put together a greatest hits collection of the most shared moments from the last 10 years of the show:
• Cast and crew sent Doctor Who birthday cards to Radio Times:
Happy Birthday to New Who from Matt, Karen & Arthur. My trio are something special. #10YearsOfNewWho pic.twitter.com/2iGPaavzep — mol (@justmolly) March 26, 2015
• Millennium FX, the astonishingly talented special effects team who have made so many of the Doctor's recent enemies (114, to be exact), put together their own 10-year tribute:
• And here's how the Ninth Doctor's TARDIS was constructed:
Here's what else is going on in space and time this week:
• The most exciting news is that Maisie Williams—Arya Stark in Game of Thrones—will be making a special guest appearance in Season Nine of Doctor Who.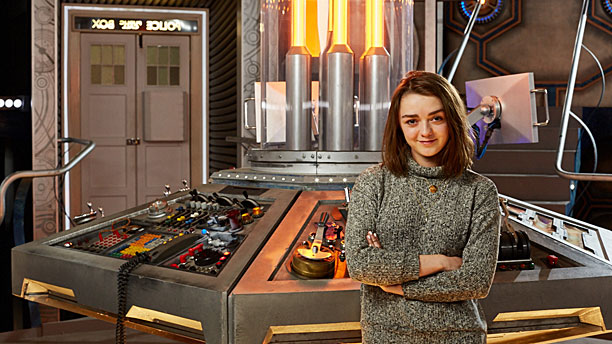 Details of her role are being kept under wraps, but she did say this:
"I'm so excited to be working on Doctor Who as it's such a big and important part of British culture. I can't wait to meet the cast and crew and start filming, especially as we'll be shooting not too far from my home town."
• And there's news of another casting coup too. Following on from Frank Skinner's appearance in "Mummy on the Orient Express," another British comedian and actor has signed up to play a part. Step forward Rufus Hound.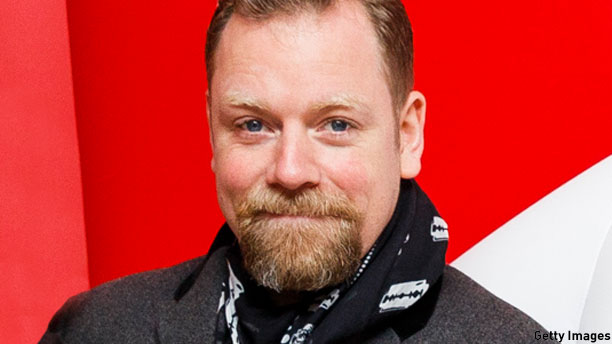 • And the titles for two of the new season's stories have been revealed, both set in the past: "The Girl Who Died," written by Jamie Mathieson and Steven Moffat, and "The Woman Who Lived" by Catherine Tregenna.
• This is rather sweet:
• 20 actors who've crossed the divide between Doctor Who and Star Wars.
• This deserves all the applause:
• Radio Times teases out the connection between Outlander and Doctor Who. (Clue: the lead character is a highland warrior called Jamie.)
• Speaking of Scotland…
• Let's end this week's roundup with something that is frankly incredible. John Smith, our old YouTube friend, as been at it again, with a trip through the last 10 years of Doctor Who that will definitely hit you in the feelings:
TTFN!
Read More
Filed Under: