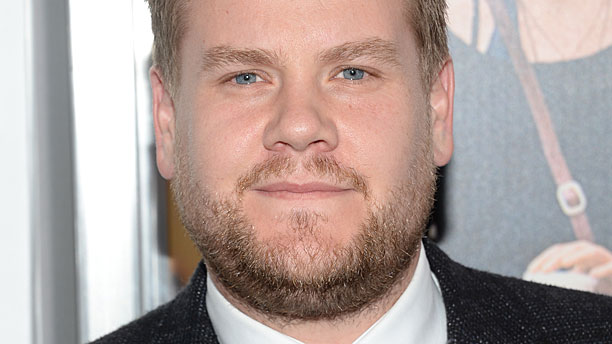 James Corden is heading to American television, and we are so happy about it. The 36-year-old British actor is taking over Craig Ferguson's spot on The Late Late Show on Monday, March 23. Corden is changing things up by bringing all of his guests out at once, which is very British chat show-like of him. Corden told Anglophenia's Tom Brook that he finds it all a bit "terrifying," but we have confidence in him based on his track record of successes:
1. The Wrong Mans
This action comedy series revolves around two underachievers, Sam and Phil, played by co-creators Mathew Baynton and Corden. The bumbling office mates find themselves wrapped up in a kidnapping after Sam (Baynton) witnesses a fatal car crash and unassumingly answers a ringing phone lost at the scene. He is in the wrong place at the wrong time.
2. Gavin & Stacey
Gavin (Mathew Horne), who lives in Essex, England, and Stacey (Joanna Page), who is from Barry in the Vale of Glamorgan, Wales, had a long-distance phone relationship before even meeting in person. Gavin's best friend Smithy (Corden) is always poking his nose into their business. But so is Stacey's bestie Nessa (Ruth Jones). Corden and Wilson are also the show creators.
Watch Gavin & Stacey on Hulu Plus.
3. Into the Woods
Did we mention Corden won a Tony Award for Best Actor based on his performance in the Broadway musical One Man, Two Guvnors? Oh yeah, he did. And he got to work out his singing chops in the film adaptation of Steven Sondheim and James Lapine's Broadway musical Into the Woods. Corden and Emily Blunt portray a married couple cursed by a witch (Meryl Streep), leaving them childless.
Watch Into the Woods on Amazon Instant.
4. The History Boys
Alan Bennett adapted his Tony Award-winning play into a feature-length film. The story revolves around a group of "clever, but crass" teenage boys who seek advancement into university with the guidance of two eccentric teachers (Richard Griffiths and Stephen Campbell Moore). The film also stars Corden, Dominic Cooper, Russell Tovey, and Samuel Anderson.
Watch The History Boys on Amazon Instant.
5. One Chance
One Chance follows Paul Potts, played by Corden, who grew up with the love of singing classical music. The other kids in his Welsh neighborhood didn't share his passion as much. Even so, Potts didn't let self-doubt get the better of him and continued his pursuit to perform opera. To the public who saw him "discovered" by Simon Cowell on Britain's Got Talent, it may have seemed like Potts was an overnight sensation. But, to Potts, it took a lifetime.
Watch Once Chance on Amazon Instant. 
This guy means business: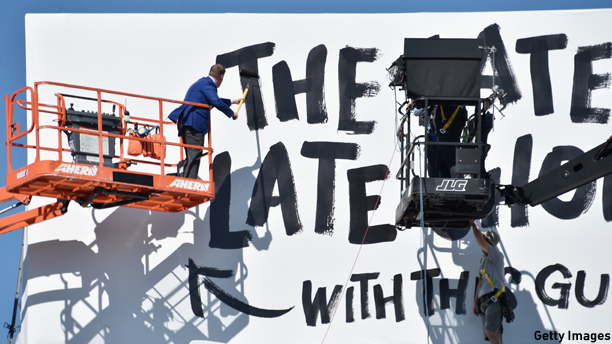 Are you going to add Corden to your late night routine? 
See More: 
WATCH: David Letterman Has Some Fighting Words for James Corden
WATCH: James Corden Finds Taking Over 'The Late Late Show' "A Bit Terrifying"
WATCH: James Corden's Heartfelt Backstage Reaction to Tony Win
Read More
Filed Under: