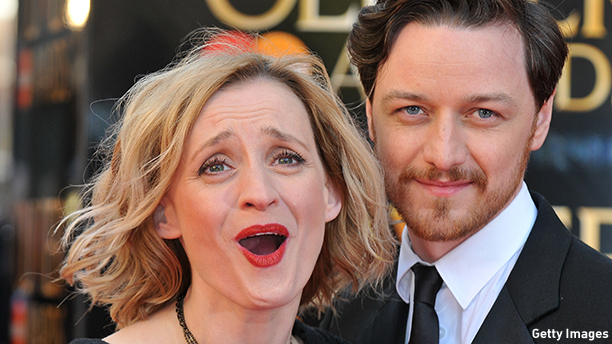 Parade's End actress Anne-Marie Duff has signed on to star in the BBC One police drama From Darkness, reports RadioTimes.
She takes on the role of former police officer Claire Church, who has hung up her badge, retiring to a remote island in Scotland to escape the sexism and violence she witnessed while on the force.
When a cold case is reopened, Church realizes she can't turn a blind eye.
The English actress gave praise to From Darkness writer Katie Baxendale, saying, "She has created a beautifully complex character in her female protagonist. As soon as I started to read episode one I felt excited at the prospect of being involved. It's a world in which all of the characters have real stories to tell."
Her excitement is reciprocated, with Baxendale telling RadioTimes, "I'm a huge fan of Anne-Marie Duff. In Claire, I hope I've created a psychologically complex lead female character and I can't wait to see all that Anne-Marie brings to the role."
Duff isn't just keen on the writing, but is a fan of the director, saying, "Also I loved the BBC series The Village and one of its directors, Dominic Leclerc, will be our director on this. I couldn't be happier."
The four-part series will begin filming later this month, with a U.K. airdate set for the end of 2015.
In the meantime, we can look forward to seeing Duff in Suffragette, also starring Carey Mulligan and Meryl Streep, out in 2015.
Is their excitement rubbing off on you?
See More:
Anne-Marie Duff Returns to UK 'Shameless' Finale
5 Anglo/Scottish Celebrity Couples
25 British Celeb Couples: Tender Moments on the Red Carpet
Read More
Filed Under: