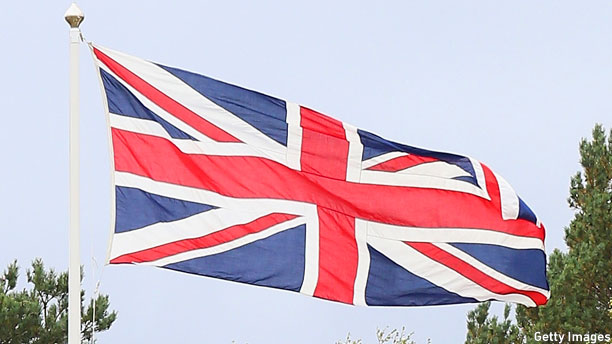 First of all, Happy Commonwealth Day! Are you wearing your special Commonwealth Day hats? And your shiny Commonwealth Day buckled shoes and gaiters? How about the crown of cheese? Did you get yours from the shops or make it the proper way? I know, it's tough to fit everything in what with the scone buttons, the traditional beard of grass, and most important of all, the tissue paper scarf. Who would want to be seen out and about, today of all days, without that?
OK, so we've made all of the above traditions up. There are no hats, no shoes, no gaiters, no buttons, no beard, no scarf and definitely no crown of cheese. Commonwealth Day, while it is still a public and diplomatic event across all the former British colonies, is not that kind of an affair. In fact, it's all rather low-key as public holidays go, so here's a guide to some of the things that actually will have happened or be happening today:
The Queen will attend a special multi-faith service at Westminster Abbey
This will contain representatives of all the Commonwealth of Nations (53 in all, including Australia, Botswana, Cameroon, Canada, Ghana, India, Kenya, Malaysia, Mozambique, New Zealand, Namibia, Nigeria, Pakistan, Papua New Guinea, Rwanda, Sierra Leone, South Africa, Sri Lanka, Tanzania, Uganda, Zambia and the U.K.) as well as the Commonwealth Secretary-General and Commonwealth High Commissioners in London.
There will be flags
All of the member states will have their flags flown outside Westminster Abbey, and the Commonwealth Flag will be flown from the top, as it will be from many of the nation's other public buildings. The Scottish Parliament flies the Commonwealth Flag from their fourth flagpole. In Canada, the Union Flag will be flown outside all government buildings, providing (and this has been enshrined in legislation) they have more than one flagpole.
The Queen delivers an address to all Commonwealth nations
This year's theme is Young Commonwealth, so the address contains inspiring thoughts about how best to inspire future generations under an umbrella of international accord: "As a concept that is unique in human history, the Commonwealth can only flourish if its ideas and ideals continue to be young and fresh and relevant to all generations."
Schools will conduct special Commonwealth Day assemblies
It's a good opportunity to explore the various different cultures under the Commonwealth Flag, to dress up in national dress, and to make more flags and fly them. Not every school does this—apparently it's big in the Bahamas—but it's not unheard of either.
It's a public holiday…
…in Gibraltar. For everywhere else, it is just an item of note that the second Monday in March is Commonwealth Day. Oh, and Commonwealth Day was a school holiday in Hong Kong, until the formal handing over of sovereignty to China in 1997.
Not that it was always this way. In fact, the concept of a day celebrating British sovereignty began in Canada as Empire Day in 1898, which was celebrated on the last school day before May 24, the birthday of Queen Victoria. This became a formalized public holiday in the United Kingdom in 1904, who also exported the idea out to the other countries of the Commonwealth. Empire Day was originally a chance for public celebration on a par with July 4 in America.
However, once the Empire countries began to demand independence after the Second World War, this sense of global celebration receded somewhat. Eventually Empire Day became Commonwealth Day in 1958, and this moved from May to March in 1976, after an attempt to find a day that would suit all participating countries.
See more:
British Good Friday Traditions: Pace-Egging, Toss Pot and St. George
Five British Easter Traditions That Will Surprise Americans
Five Birth Traditions of the British Isles (Some Of Which Are Disgusting)
Shrove Tuesday: Football, Racing and Lots of Pancakes
Read More
Filed Under: