It must be pretty cool being Maisie Williams these days. The young actress has one of the best gigs in town starring on Game of Thrones, and it was just announced (March 30) that she's started filming her guest appearance on Doctor Who. While this is quite a feat, she's not the first to step into both worlds. If we switch it around, there have been a number of actors to appear in Doctor Who and make the crossover to Game of Thrones. Here are just 10 of the Brits who've done double-duty:
Mark Gatiss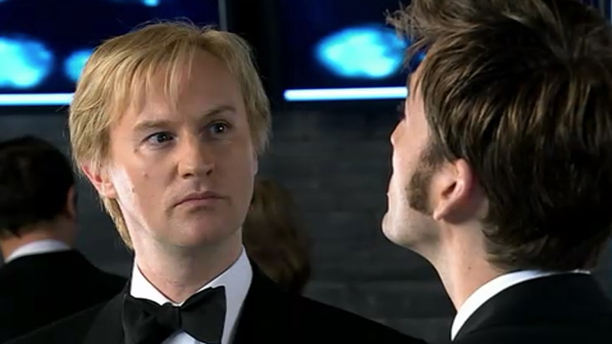 On GOT: He was Tycho Nestoris, representative of the Iron Bank.
On DW: He is credited with three characters: Gatiss performed the voice of Danny Boy in "Victory of the Daleks" and "A Good Man Goes to War." He portrayed the artificially youthful Lazarus, in "The Lazarus Experiment," and the chess-playing viking Gantok, in "The Wedding of River Song."
Joe Dempsie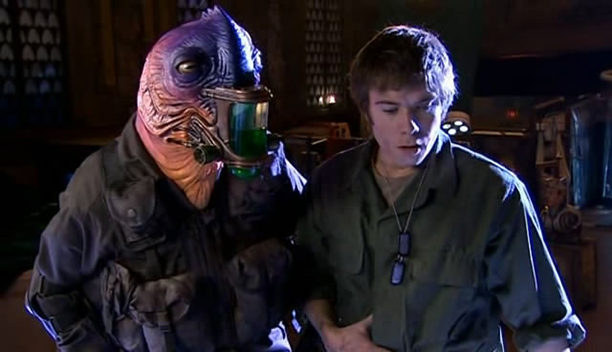 On GOT: He was Gendry, a blacksmith's apprentice who is discovered to have a connection to one of Westeros' leading families.
On DW: His character Cline was a soldier in "The Doctor's Daughter."
Harry Lloyd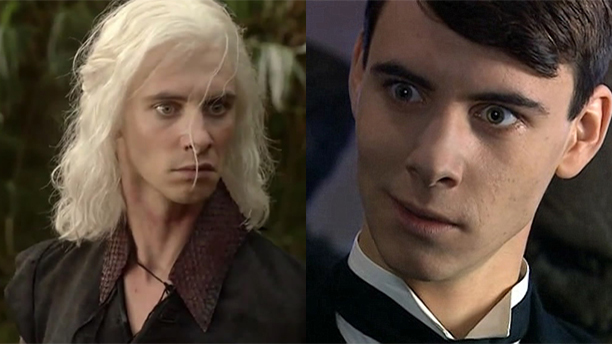 On GOT:  He was Viserys Targaryen, Daenerys' malevolent, power-hungry brother.
On DW: Lloyd portrayed both Jeremy Baines, a pupil at Farringham School for Boys, and Son of Mine, who possessed Baines' body, in "Human Nature" and "The Family of Blood."
Iain Glen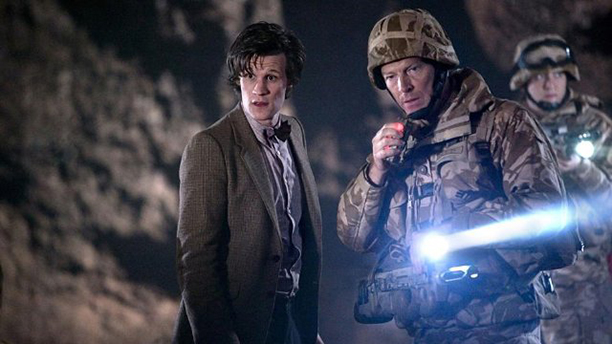 On GOT: He's Jorah Marmont, advisor to Daenerys Targayen.
On DW: He played Father Octavian, who worked with the Doctor and River Song on a secret mission in "The Time of Angels" and "Flesh and Stone."
Thomas Brodie-Sangster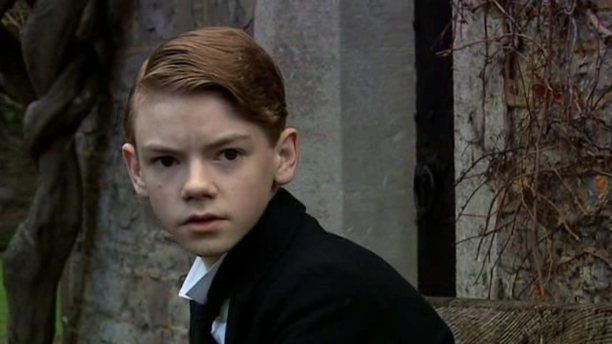 On GOT: He played Jojen Reed, who helped Bran Stark find his way.
On DW: His character Tim Latimer attended the same school as Jeremy Baines in "Human Nature" and "The Family of Blood."
Tobias Menzies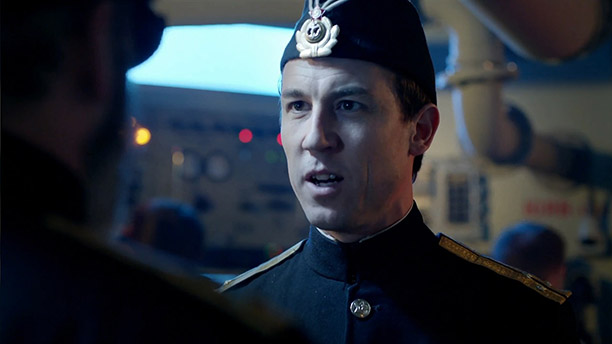 On GOT: He played Edmure Tully, who oversaw the Riverlands when his father becomes ill.
On DW: Lieutenant Stepashin is a military officer on a Soviet submarine in "Cold War."
Diana Rigg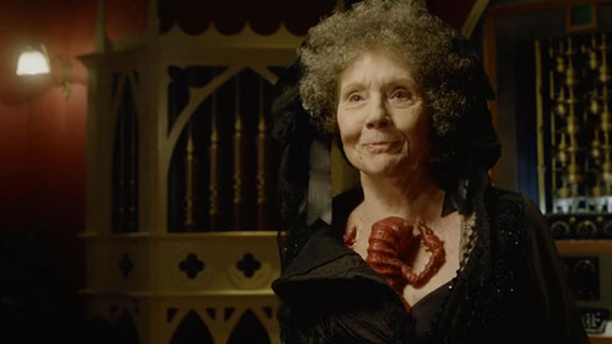 On GOT: She's Olenna Tyrell, no-nonsense matriarch of the Tyrell family.
On DW: In "The Crimson Horror," Rigg played Mrs. Gillyflower, scientist and founder of Sweetville.
Ian Hanmore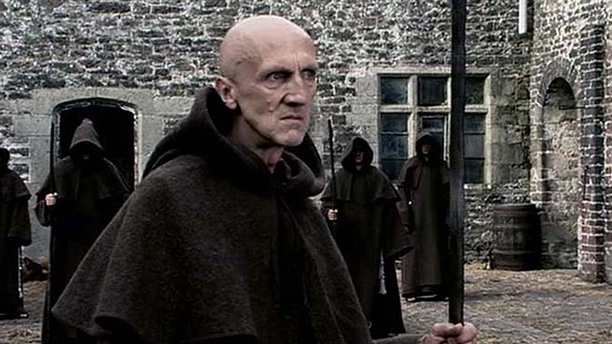 On GOT: Hanmore played Pyat Pree, who was believed to be a warlock. He had his eye on Daenerys's dragons.
On DW: His character Father Angelo was the leader of a group of dastardly monks in "Tooth and Claw."
Liam Cunningham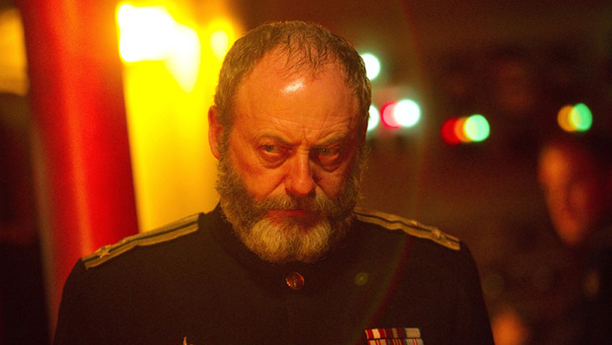 On GOT: Friend to Stannis Baratheon, Davos Seaworth became a sailor at a young age to escape poverty.
On DW: Captain Zhukov is the head of the Soviet submarine in "Cold War."
David Bradley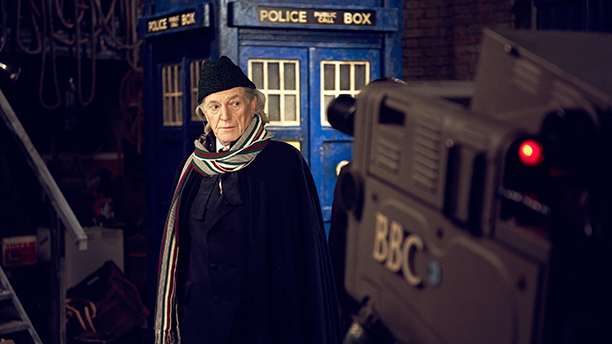 On GOT: He played the vicious, murderous Walder Frey, who orchestrated one of GOT's most gruesome massacres.
On DW: Bradley portrayed Solomon, a 24th century trader, in "Dinosaurs on a Spaceship." And, in the TV movie An Adventure in Space and Time, about the early days of Doctor Who, he played actor William Hartnell as he creates the First Doctor.
Are you going to go back and re-watch these Doctor Who episodes? 
See More: 
'Game of Thrones' Star Maisie Williams to Guest in 'Doctor Who'
The Complete Guide to Streaming 'Doctor Who' in the U.S.
Arthur Darvill is off Time-Traveling Again
Read More
Filed Under: