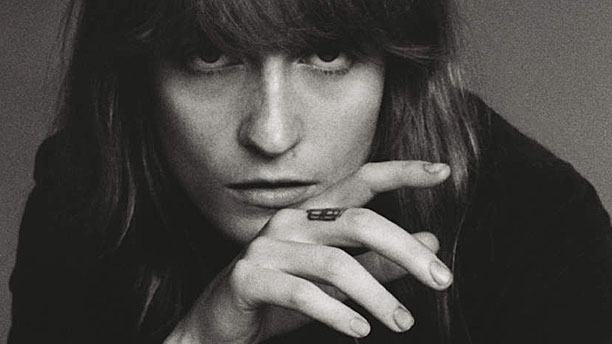 If you've been wondering whatever happened to that copper-topped siren with the voice like a homesick wolf bathed in the light of Keith Moon watching Moon on the moon, your idle curiosity is about to be sated.
Florence + the Machine (it's always a +, by the way, never a &) have released details of their third album, leaving a single called "What Kind of Man" as a calling card:
The album, entitled How Big How Blue How Beautiful, is released on June 1, and will feature production work from Markus Dravs (Bjork, Arcade Fire), who has added some even bigger lungfuls of air to the recording than Florence herself, with the addition of a brass band:
In a press release, she explained: "I felt he had that balance of organic and electronic capabilities, managing those two worlds. And, you know, he's good with big sounds. And l like big sounds. And he's good with trumpets, and I knew I wanted a brass section on this record."
"'How Big How Blue How Beautiful' was the first song I wrote for this record, literally as I just came off tour, and then I went off and had this incredibly chaotic year, and that all went into the record. But in the end, the feeling of 'How Big How Blue…' is what I came back to.
"The trumpets at the end of that song – that's what love feels like to me. An endless brass section that goes off into space. And it takes you with it. You're so up there. And that's what music feels like to me. You want it just to pour out endlessly, and it's the most amazing feeling."
See more:
WATCH: Florence Welch Makes Surprise Performance in London Pub
Florence's Throat Finally Explodes
Listen: Florence + the Machine Cover 'Jackson' With Josh Homme
WATCH: Florence + the Machine on 'The Colbert Report'
Read More
Filed Under: