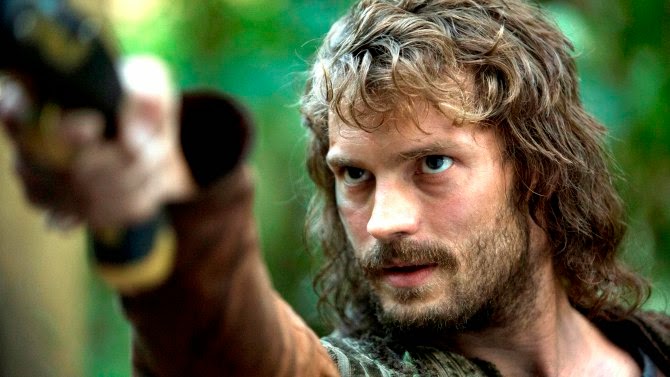 Fifty Shades of Grey, starring British actor Jamie Dornan, shattered box office records this past weekend, bringing in an impressive $94.4 million in ticket sales.
Dornan apparently double-booked himself, also signing on to the four-part miniseries New Worlds, which also premiered this weekend on Acorn TV.
The period drama follows four idealists—played by Dornan, Joe Dempsie (Game of Thrones, Skins), Freya Mavor (Skins), and Australian actress Alice Englert (Jonathan Strange & Mr. Norrell)—during 1680 under the rule of King Charles II.
Let's just say, they're not too keen on the king, as seen in the below trailer:
Is Dornan a marketing genius, or was it just good timing?
See More:
WATCH: Jamie Dornan Plays 'Fifty Accents of Grey' on 'Fallon'
Jamie Dornan's Role in the Second Season of 'The Fall'
WATCH: '50 Shades of Johnlock' Fan Trailer
Read More
Filed Under: