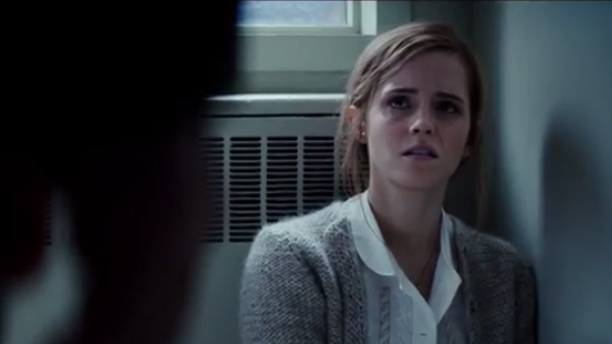 Emma Watson is set to star opposite Ethan Hawke in the psychological thriller Regression.
Watson (The Perks of Being a Wallflower) takes on the role of Angela, a girl who has accused her father of a heinous crime. However, her father has no recollection of it.
Hawke portrays a psychiatrist who works to help both Angela and her father remember what actually happened using reversion, the act of going back to a previous place or state of mind.
In the below clip, Hawke talks her through a traumatic event she's blocked out, which might help unravel the bigger mystery:
Regression hits U.S. theaters on August 28, 2015.
What did you think of the trailer?
See More: 
Emma Watson, the 'Belle' of the Ball
WATCH: Emma Watson Dedicates Britannia Award to Unlikely Supporter
Stars Align for Emma Watson's #HeForShe Campaign
Read More
Filed Under: