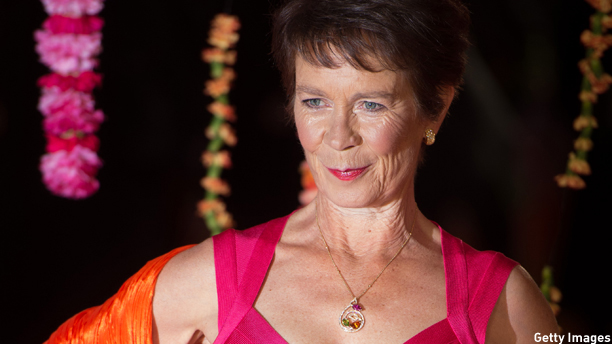 Celia Imrie, who appears in both The Best Exotic Marigold Hotel and its sequel The Second Best Exotic Marigold Hotel, swung by The Graham Norton Show, and dropped a bomb: Everyone looks "old" on screen in the new film, reports U.K. Express.
The story revolves around a group of English expats who move to India to retire, but looking past the nature of the story, Imrie told Norton she was in "shock."
Imrie and her castmates who are in their 60s and older aren't deluded about their age by any means, but some of the movie-making magic that might polish actors' looks was left out to provide realness.
Imrie told Graham Norton on the show, "We didn't have any fancy lighting or anything. It was just the bright, bright heat of the sun."
Actors are used to being artificially lit to feature their best assets, but Imrie goes on to say, "First of all, I think I am 26 still, but I'm not, and at the screening we all looked at ourselves and came out in absolute shock."
Director John Madden found Imrie and her co-stars with their jaws dropped, with Imrie explaining, "The director caught us all stunned and asked what was the matter. When we told him we all looked so old he just roared with laughter."
Imrie doesn't pinpoint which of her castmates were in that circle, but she stars opposite Dame Judi Dench, Dame Maggie Smith, and Bill Nighy, just to name a few.
It's kind of like when you're out with friends, someone takes a snap that you see in real-time, and you might think to yourself, "Up until this moment, I thought I looked pretty good tonight."
Note to self: Don't look at photos while you're out.
And maybe Imrie shouldn't be so hard on herself; surely, she looks splendid in the film.
The Second Best Exotic Marigold Hotel hits U.S. theaters on March 6 with Richard Gere joining the original cast.
Are you looking forward to the sequel?
See More: 
WATCH: Richard Gere Arrives in 'The Second Best Exotic Marigold Hotel'
'The Best Exotic Marigold Hotel 2' is Happening
A Who's Who Guide to 'The Best Exotic Marigold Hotel'
Read More
Filed Under: