The U.K.'s raucous teen drama Skins — revolving around sex, drugs, hopes and disappointments — ended its seventh season in 2013.  The series had a great run, but it didn't quite make the leap across the pond with the MTV adaptation.
The original, which aired on BBC America, followed several sets of British teens in Bristol, England, and what went on out of the sight of parents and teachers. Let's take a peek at some of the actors from the early generations and what they're up to now:
1. Nicholas Hoult (Tony Stonem)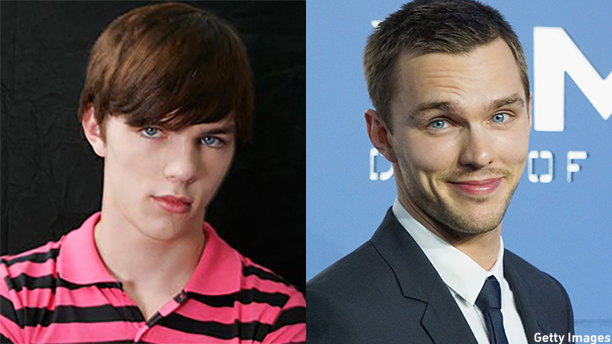 Tony is the Alpha male cocky leader who gets a bit of comeuppance at the end of season one.
Since graduating from Skins Nicholas Hoult has had a huge screen presence starring opposite Colin Firth in A Single Man in 2009, stepping into the X-Men franchise as the Beast in the 2011 and 2014 prequels, and taking the lead in feature films like Warm Bodies and Jack and the Giant Slayer in 2013. Hoult has five films coming out in 2015 including Dark Places, Autobahn, Mad Max: Fury Road, Kill Your Friends, and Equals. He picks up as the Beast in the 2016 release of X-Men: Apocalypse. And just to think for a moment, he started off his career as the stumbly Marcus Brewer in About a Boy.
2. Dev Patel (Anwar Kharral)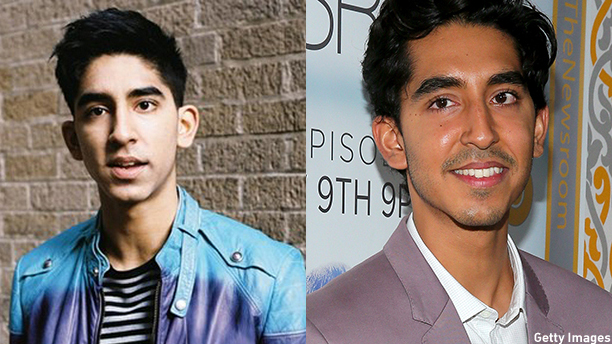 Anwar is a horndog who struggles with his Muslim faith.
We met up with Dev Patel in 2008 when starring in Danny Boyle's sleeper hit Slumdog Millionaire, which took home the Oscar for Best Picture. He led an all-star cast in the 2011 film The Best Exotic Marigold Hotel also starring Dame Judi Dench, Dame Maggie Smith, Tom Wilkinson, Bill Nighy, and Penelope Wilton. The film was so embraced by audiences that a sequel is coming out this March, The Second Best Marigold Hotel. Patel took a brief hiatus from moviemaking, stepping into Aaron Sorkin's The Newsroom, airing on HBO from 2012 to 2014. He's back on the big screen this year, starring in the sci-fi thriller Chappie, which comes out this March. He's currently filming Lion, about a young Indian boy who is adopted by an Australian couple, coming out later this year.
3. Hannah Murray (Cassie Ainsworth)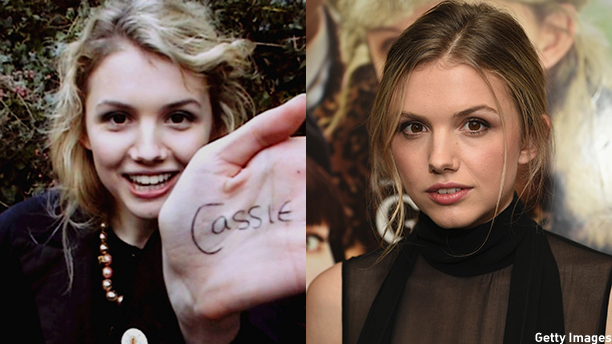 Cassie is the fragile, ethereal anorexic who falls for dorky, morose Sid.
Hannah Murray made a trip back to Skins in 2013 as a full-fledged actual adult in a two-part episode with her homecoming landing her in London. In 2012 she joined HBO's Game of Thrones in its second season as Gilly, a member of the Free Folk, starring in 12 episodes. In 2013 she starred in The Numbers Station, a CIA thriller also starring John Cusack. She replaced Elle Fanning in 2014's God Help the Girl, and her character's name is coincidentally "Cassie." We can look forward to seeing her in 2015's Bridgend, based in Wales, and Lily & Kat.
4. Kaya Scodelario (Effy Stonem)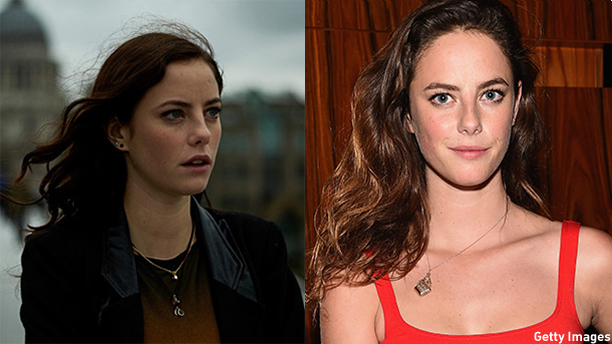 Tony's sister Effy refuses to speak until the end of the first season, becoming a femme fatale in season two.
Kaya Scodelario starred in the update of the Brontë classic Wuthering Heights in 2011. She strutted her stuff in Robbie Williams' "Candy" video in 2012. In 2013 she won the role of Anna Salter in the four-part miniseries Southcliffe, revolving around a fictional English town that's in recovery after sudden violence erupting.  In 2014 she made the leap to the big screen appearing in The Maze Runner as Teresa. She has four films coming out in 2015 including Tiger House, A Plea for Grimsby, The Moon and the Sun, and Maze Runner: The Scorch Trials. We can look forward to seeing Scodelario in Pirates of the Caribbean: Dead Men Tell No Tales, which comes out in 2017.
5. Joe Dempsie (Chris Miles)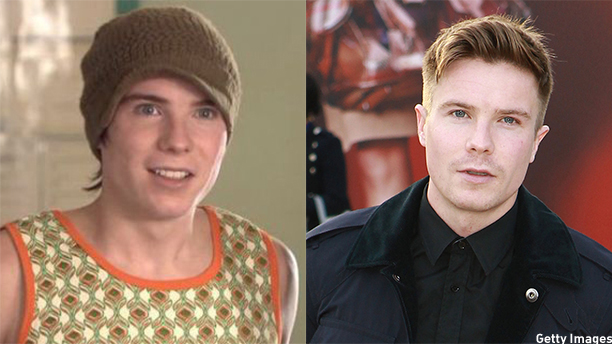 Chris escapes from his stressful family life with partying and drugs.
Whovians will remember Joe Dempsie from 2008's Doctor Who's "The Doctor's Daughter," in which Dempsie played a soldier named Cline. In 2011 he joined HBO's Game of Thrones as Gendry, a blacksmith apprentice who is the illegitimate son of King Robert I. He joins Jamie Dornan in the four-part miniseries New Worlds, currently available on Acorn TV. We can look out for Dempsie in the forthcoming Burn, Burn, Burn.
6. Luke Pasqualino (Freddie Mclair)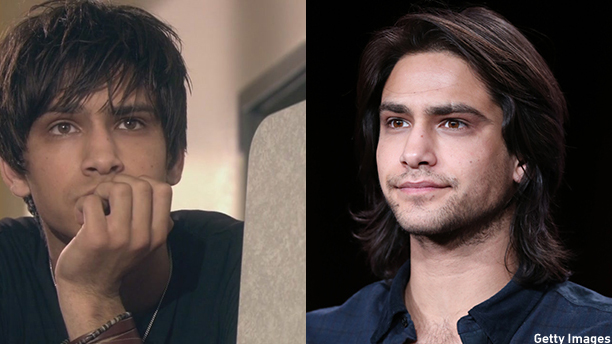 Freddie loves skateboarding and his friend Tony's sister Effy. He helps her through her silent torture.
Luke Pasqualino played the young William Adama in Syfy's Battlestar Galactica: Blood & Chrome TV movie and web series in 2012. Pasqualino appeared on the BBC comedy Miranda as a hotel porter who worked at the Hamilton lodge in both 2009 and 2013. In 2014 he starred in the post-apocalyptic thriller Snowpiercer, opposite Jamie Bell and Tilda Swinton. He landed one of the best gigs in town, on BBC America's The Musketeers, which airs on Saturday nights at 9/8pm.
7. Jack O'Connell (James Cook)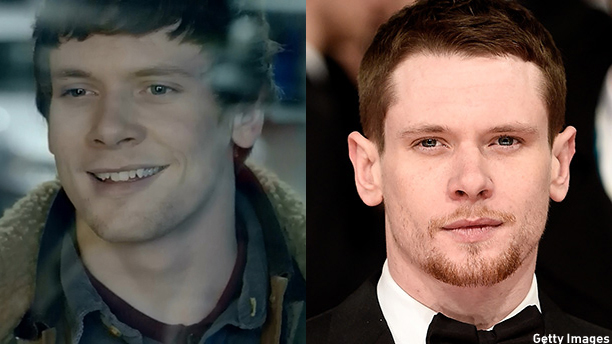 James is passionate and impulsive, but can flip like a switch and turn violent.
Jack O'Connell starred as Calisto in 2014's 300: Rise of an Empire. In 2014 O'Connell portrayed American Olympian Louis Zamperini, who was held in a prisoner-of-war camp in WWII, in the film Unbroken. We can look forward to seeing O'Connell in the 2015 films Tulip Fever and Money Monster. He stars in The Man Who Killed Don Quixote, which comes out in 2016.
8. Daniel Kaluuya (Posh Kenneth)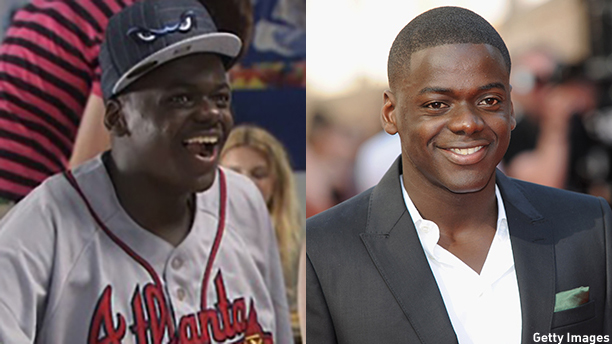 Posh Kenneth is a little quiet compared to the rest of his friends, but seems to be the voice of reason.
Daniel Kaluuya has starred in quite a few TV series since leaving Skins, including a guest appearance on Doctor Who's episode "Barclay," in 2009, Bellamy's People (2010), Psychoville (2009-2010), Ruddy Hell! It's Harry and Paul (2010-2012), The Fades (2011), Black Mirror (2011) and this year's Babylon on SundanceTV. In addition to his busy TV career, Kaluuya has starred in films like Welcome to the Punch and Kick-Ass 2 in 2013. We look forward to seeing him in 2015's feature film Sicario.
Are we all caught up? 
See More:
'Ab Fab' 23 Years Later: Where Are They Now?
Life After 'Downton Abbey': Where Are They Now?
Harry Potter's Classmates: Where Are They Now?
Read More
Filed Under: