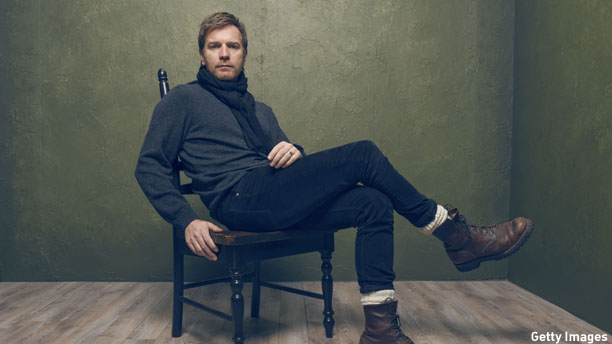 Ewan McGregor is on deck to both star in and direct American Pastoral, based on Philip Roth's 1997 Pulitzer Prize-winning novel.
The Scottish actor has three films coming out in 2015—Jane Got a Gun, Miles Ahead, and Our Kind of Traitor—with the 2016 release marking his first time directing a feature film.
McGregor is keen to take the director's seat, releasing a statement, saying, "I've wanted to direct for years and wanted to wait until I found a story that I 'had' to tell and in this script I knew I had found that story."
McGregor will be directing himself, starring opposite Jennifer Connelly and Dakota Fanning.
He talks about taking on this dual role, saying, "I'm looking forward to the challenge of being on both sides of the camera especially knowing I'll be working with Jennifer and Dakota."
American Pastoral tells the story of Seymour "Swede" Levov (McGregor), a former star athlete in high school and WWII veteran, who falls in love and settles into living the ideal American life in the 1960s. His life is uprooted when his teenage daughter (Fanning) takes on radical political views, which turn into terrorist actions.
American Pastoral is scheduled to hit U.S. theaters in 2016.
Ewan McGregor has a busy year ahead, are you excited to see his work?
See More:
Danny Boyle Confirms 'Trainspotting' Sequel
Brit Binge Watching: Five Pieces Set in Scotland You Can View Online
Is 'Salmon Fishing in the Yemen' an Odd Title? Ewan McGregor Responds to Critics
Read More
Filed Under: