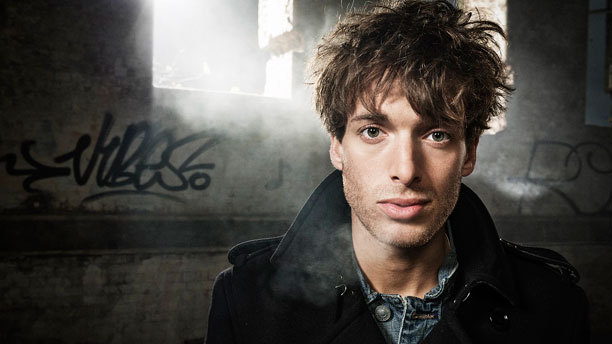 Have you seen the full list of nominations for the Grammy awards? Have you? Eighty-three categories! Eighty-three! That's at least seventy-five more categories than is strictly necessary for any awards ceremony, and once you consider that each one has five nominations, it because practically inconceivable that anyone who has been within shouting distance of a microphone in the last 12 months should have been left out.
However, there are some omissions, whether by accident or design. And some of them are quite surprising, given the waves of affection British popular music is experiencing in America right now. And not just the seasoned old lags like Annie Lennox and Coldplay. Clean Bandit are nominated, a bit. Ed Sheeran is nominated a bit more. And Sam Smith is nominated most of all.
So here are five suggestions, five performers who could easily have been given a nod in their respective categories, without the need for ordering that unnecessary eighty-fourth trophy.
Royal Blood's Royal Blood for Best Rock Album
Far be it from us to tell the Grammys where to file their nominations, but Beck's Morning Phase is not a rock album. It's a wonderful meditative journey through a mournful psyche, a true balm for badly grazed feelings, but it really belongs with Arcade Fire and friends in the Alternative Music Album list. (And besides, it's already up for best album. Don't bogart the nominations, dudes!) Which frees up a space for an album that really does rock. Hard. Because a rock album should really contain music that is riffy and noisy, with songs with lots of climaxes and endings (but an absence of extended guitar solos, because that would be metal). This is that album.
George Ezra's "Budapest" for Song of the Year
There is no need for any of the songs in the record of the year category to also be nominated for song of the year. If only because if you win one, you should really win them both, and four of the five nominated songs in each category are the same. So there's clearly room to slide something a little different in among the multiple Meghan Trainors, Taylor Swifts and Sam Smithses. "Budapest" has been biffing around the British charts for months now, thanks to a naggingly sweet melody, and George's deceptively mature honey-on-splinters voice.
Paolo Nutini's "Iron Sky" for Best Rock Performance
Again, this all hinges on exactly what is meant by the words used to define the music. But, as there isn't a category for Best Soul Vocal Performance by a Scottish Man, this will have to do. In any case, if you can watch Paolo rip his own neck apart in the service of his muse and not conclude that this truly is a gripping performance in an essentially rockward direction, one that is worth celebrating and perhaps one that trumps those of the Black Keys' "Fever" or Jack White's "Lazaretto," let us never exchange mixtapes.
Sophie Ellis Bextor's Wanderlust for Best Traditional Pop Vocal Album
Never mind Annie Lennox and her dreary covers album, and those duets records from Tony Bennett and Barbra Streisand are fine in their way, but hardly fizzing with the glee of a journey in undiscovered territory. Sophie Ellis Bextor's Wanderlust is the greatest unsung album of 2015. It's a mature collection of beautifully constructed grown-up pop songs of the sort that you might expect to hear from Rufus Wainwright. Every one a gem, orchestrated beautifully and delivered in a voice that is the very essence of well-to-do English madam. Downton Abbey fans should consider this an essential purchase, as should people blessed with functioning ears.
Morrissey's World Peace is None of Your Business for Best Alternative Music Album
Because, quite apart from the quality of the album itself, it would be marvelous to hear him either accept the award, refuse to accept the award, point out that he is actually ineligible for the award seeing as his album was withdrawn after a row with the label or make a long and barbed speech about the availability of meat-based products at the event. Popular music is fond of patting itself on the back for being rebellious, and Morrissey is the refusenik's refusenik. Not that a true refusenik would ever admit it, of course.
See more:
Five Great British Musical Treats For Bastille Fans
Why You Should Care About Sam Smith
25 Great British Songs You Should Have Heard in 2014
5 Little-Known Duran Duran Songs Worth Spinning
Read More
Filed Under: