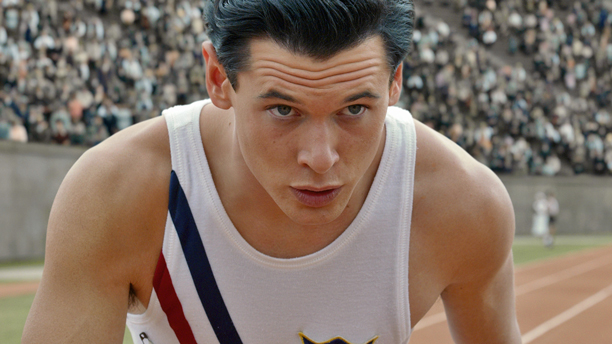 Jack O'Connell, who's been getting strong reviews as American prisoner of war and athlete Louis Zamperini in the Angelina Jolie-directed epic Unbroken, isn't in the Oscars race, but many think he should be given the strength of his performance.
Some top U.S. film critics have been quite impressed—among them Kenneth Turan at the Los Angeles Times, who wrote that the actor was "gifted with emotions but also possessed of a cocky physicality," He also mentioned that "O'Connell has something of the air of Jimmy Cagney about him."
The 24-year-old British-born O'Connell concedes it was only by chance that he ever got involved with acting.
"The school I went to made drama compulsory and that was the only lesson I wasn't being sent out of as a result of disruptive behavior," he says.
Unbroken is a story of survival, and the shoot was tough. At a recent awards ceremony, O'Connell said, "It was important to know that as long as it hurt at the time, then maybe it will feel genuine this time 'round when we get to promote it and release it. And it does."
The actor found Angelina Jolie good to work with. According to him, she displayed at times a "hands-off approach." But he recalls that were also moments she got very involved. "There were times where I would turn up on set, and she was testing out my stunts and I had to tell her to be careful," he says.
Watch an interview with Jack O'Connell below:
See more:
'Belle' Star Gugu Mbatha-Raw is on the EE BAFTA Rising Star Shortlist
Benedict, Keira, Rosamund and Eddie: the Oscar Nominations 2015
WATCH: 'Mr. Turner's Mike Leigh Keeps Oscars in Perspective
Read More
Filed Under: