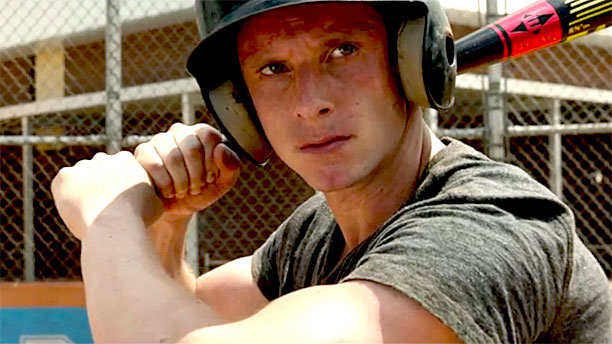 Let's be clear. Once the events that take place in this teaser trailer have played out in the full-length reboot of the The Fantastic Four, there probably won't be a whole lot of Jamie Bell left to look at.
That's because he plays Benjamin Grimm, the grumpy pilot from the Marvel comic book series that ends up becoming mutated by an incident with an alternative universe, making him colossally strong and turning his skin orange, lumpen and rubbley. He becomes the Thing.
I mean Jamie is already very buff, but as this trailer proves, he ain't no Thing, until he is:
Jamie is joined by Whiplash's Miles Teller, who plays Reed Richards. Sue Storm is played by Kate Mara (House of Cards) with Michael B. Jordan (Chronicle) as Johnny Storm.
Collider have a great interview with the movie's director, Josh Trank, which explains how the rebooted version will be different from the franchise's previous outings, and why.
The Fantastic Four is in theaters from August 7, 2015.
See more:
Jamie Bell is One Fourth of 'Fantastic Four' Reboot
Evan Rachel Wood and Husband Jamie Bell Tweet Excitement Over Newborn Son
Jamie Bell on 'Tintin's' U.S. Prospects
WATCH: Jamie Bell Terrifies Cillian And Thandie Again In 'Retreat'
Read More
Filed Under: