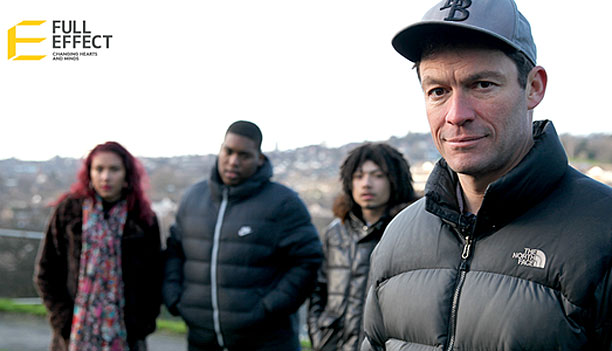 This is a tale of many parts, some of the most interesting of which have nothing to do with a British actor from a well-to-do background—most famous for playing an American policeman in a gritty TV drama—who has popped on a baseball cap and rapped the chorus to a song.
So, to begin at the beginning: Guillemot is a film created from the ground up, by an project called Full Effect. Their role is to work with young people who've become involved in violence and crime, and offer mentorship and training, particularly around the St. Ann's area in Nottingham.
Although Full Effect have a variety of projects on the go, their first finished work is Guillemot, made over the course of the last year by fifteen young people, local to St. Ann's, who formed a production team, wrote a script concerning the tough life choices of a 16 year old girl called Tylar, and then directed, filmed, acted and edited it.
Here's a trailer:
Enter Dominic West, acting as an informal sponsor for the finished movie, and even interviewing three of its stars, on location:
And then to further drum up support, he appeared on youth channel SB.TV with three musical talents from the area who have also been working with Full Effect. And rather than simply tell everyone how marvelous they are, like a visiting dignitary, he opted to help them out with the chorus to a song that is also called "Guillemot."
It's all rather grand, isn't it?
See more:
WATCH: Dominic West and Ruth Wilson in 'The Affair'
Brit Binge Watching: Five Dominic West Films You Can View Online
Dominic West Races Prince Harry To The South Pole
Introducing Dominic West: Rapper
Read More
Filed Under: