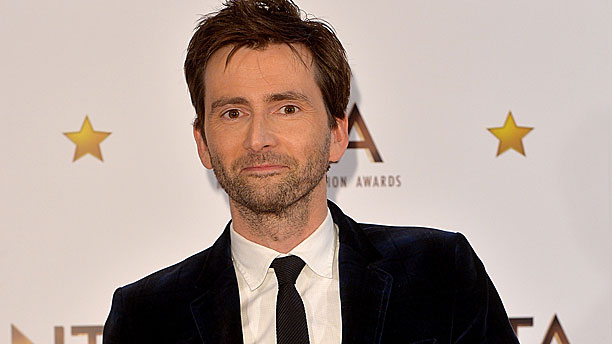 Last night's annual National Television Awards was especially noteworthy for one very lovely moment indeed: when David Tennant, who seemed utterly suprised to be winning a Special Achievement prize, was faced with not only a performance by the Proclaimers (his favorite band), but a clip of his own father telling the world how kind he is.
As is the way of these special awards, there was what Catherine Tate called "one of those VT packages where I do a sort of 'David's great' thing," featuring contributions from Billie Piper, Russell T Davies, Olivia Colman, and David clearly began to mist up at the appearance of his dad, The Very Rev. Dr. Alexander "Sandy" McDonald.
Here's the whole thing, superbly ragged acceptance speech and all:
The other notable winner on the night was Downton Abbey, which held its own against stiff competition from both Sherlock AND Doctor Who.
See more:
Watch: David Tennant Narrates 'Pets: Wild at Heart'
WATCH: David Tennant Narrates the 'Broadchurch' Theme
David Tennant Wins People's Choice Award for 'Gracepoint'
Catherine Tate and David Tennant are Looking for a New Project
Read More
Filed Under: