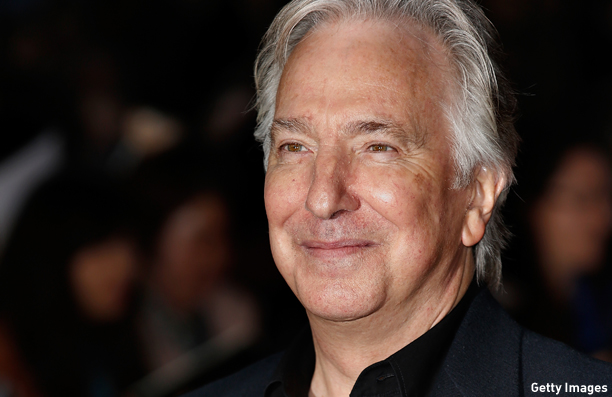 It's always fun when one of your favorite actors pops up in an unexpected place, you know, like a music video. While a good surprise, you might find yourself thinking, "How did this happen?"
Alan Rickman teamed up with the Scottish band Texas 15 years ago, and got comfy in the back seat of a convertible with lead singer Sharleen Spiteri in the video "In Demand." They make a pit stop and dance the tango at a gas station. Spiteri sings about being underappreciated by her former beau, and ultimately being the girl who got away.
The duo are at it again in a just released video, reports The Guardian. There isn't so much dancing this time around, but Rickman sings. Well, it's more like talk-singing (1:10), but it's still pretty amazing. And sexy.
The song is called, "Start a Family," which you can watch the video for below:
What did you think of the collaboration?
See More:
Alan Rickman Nude at The Gherkin
Snapshot: 12 British Actors Rocking Cravats in Period Dramas
The Surprising Singing Voices of British Actors (Alan Rickman is one of 'em!)
Read More
Filed Under: