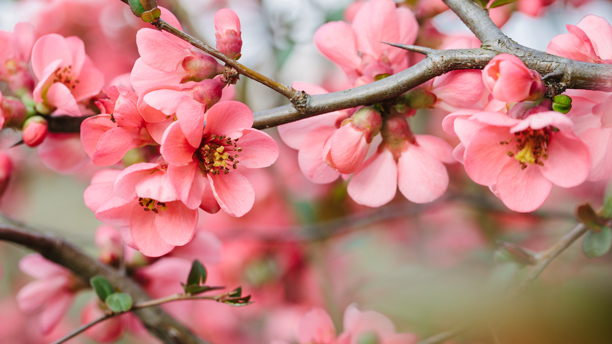 For some, American winters have us yearning for above-freezing temps (no gloating, you warm-weather Brits). Given the variety of destinations in the U.S., it's always nice to plan a short trip in the spring to dust off the cobwebs and, for many, the icicles too.
Skiing
However, if you're a ski bunny and want to stretch the season out as long as possible, there are a few resorts that stay open past the end of March. Depending on snow conditions, many ski resorts can extend their season if the terrain is still ski-able, while resorts such as Big Sky, Montana, Alta in Utah and Lake Louise in Canada typically operate until mid or late April. The Lake Tahoe region of California and Nevada usually has skiing into May.
New Orleans
If you don't fancy the crowds of Mardi Gras (February 17), head down to NOLA from March to May; you'll still have tons of fun, and it won't be quite the steaming swamp it becomes in the summer. March sees the annual Foodfest and the Tennessee Williams Festival, while April brings the French Quarter and the Jazz & Heritage festivals, and who can resist the Bayou Boogaloo in May?
St. Patrick's day (March 17)
While you can go practically anywhere in the U.S. and get your Irish on, there are some places that do St. Patrick's just a little bit bigger. Chicago will go nuttier than usual in 2015, as it's the 60th Anniversary of the parade, which always includes the river-dyeing ritual beforehand. Needless to say New York, Boston and Philadelphia, with the longest-running parades, respectively, will offer huge celebrations too. Here's a list of the 10 biggest parades in the country. Point of interest: According to the 2010 census, about 35 million Americans list their heritage as Irish.
Cherry Blossom festivals
In late March and early Spring, Washington D.C. and Macon, Georgia host amazing festivals to showcase the blooming cherry blossoms in the area. In D.C. there is also a parade, a fireworks festival and kite festival, while Macon has events all over town. Other cherry blossom festivals can be found across the country. Keep an eye on the weather, though; if there's an early spring, the cheery blossoms can appear up to two weeks earlier than usual.
Whale watching
If you can get to either coast, there's plenty of this in the Spring. Cap Cod and Provincetown in Massachusetts are well known for spring whale-sightings on the East Coast, as are Virginia Beach, Virginia and Cape May, New Jersey. On the West Coast, you have many options in California, while in the San Juan Islands, Washington you can see Orcas from mid-April, and off the Oregon coasts you'll see grey whales returning to Alaska from late March to June.
Winery tours
While you can visit most wineries all year round, spring is an excellent time to do so. You'll avoid the heavy crowds of harvest season (September and October), you'll get the sun on your face, and there are also usually other great attractions in the area. California's Napa and Sonoma regions are the most well known wine regions, but Sedona, Arizona also boasts a healthy industry, as does Texas Hill Country and central Virginia. If sampling good wine takes your fancy, here's a few tips on how to do it on a budget. Additionally, there are often tour companies who will pick you up from your accommodation, thus avoiding the issue of "Who's going to drive?"
Beaches
If it's all about the beach, most of the southern U.S. will be good to visit in the spring. I would highly recommend you find out if and when your destination of choice might be inundated with college kids on Spring Break as it's not pretty. Sadly, not all spring breaks occur at the same time but here's a handy dandy list you can peruse.
See more:
Traveling State-To-State in America: Things to Keep in Mind
American Beaches: What Brits Should Know
10 Affordable U.S. Travel Destinations – and How to Experience Them on a Budget
Read More
Filed Under: