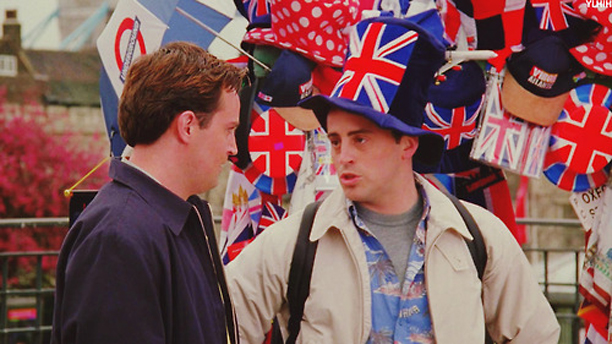 Can't make it to the U.K.? Let's create a quintessential British day here in New York City. There's playing house, but let's play Brit:
It's going to be a whirlwind day, so let's fuel up with an English breakfast at the English-owned Oscar's Place, located at 466 Hudson Street, in the West Village. Oscar's Classic English Breakfast comes with two eggs any style, smoked bacon, Myer's pork sausage, mushroom, fried tomatoes, baked beans and Amy's bread.
If you're a light eater in the morning and only a little peckish, you can always opt for the "Little Brit of Breakfast," which includes one sunny-side egg on toast with Applewood smoked bacon and fried tomato. If you're looking for Oscar himself, you'll find a 7-year-old boy, the son of English owner Neil Smith.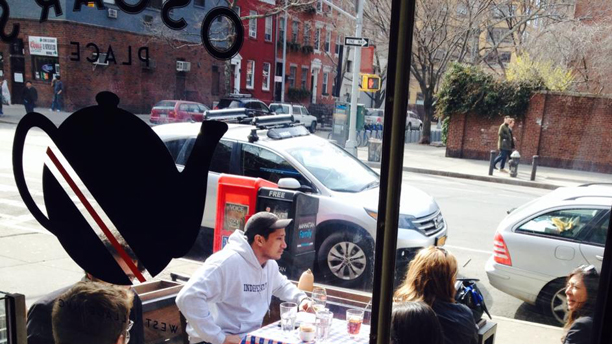 All right, now that we're full, and ready to go, we should look the part: Next stop, Topshop. The British retailer opened a flagship store in NYC's Soho, located at 478 Broadway, which is a 20-minute walk or 6-minute taxi from Oscar's. The four levels of trendsetting, wallet-friendly items range from clothing and shoes, to makeup and accessories for both men and women. Let's get our Brit binge on.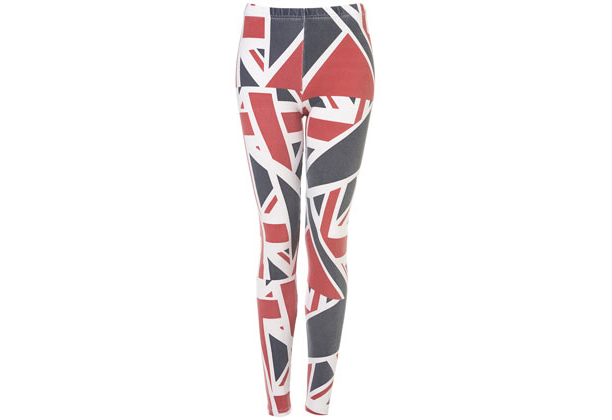 It may feel like we just ate, but time can fly at Topshop, and it's already time for afternoon tea, which we can make into a sit down lunch. NYC has a number of spots to "do tea," but we're keen on making our way to Lady Mendl's Tea Salon, located at 56 Irving Place, in Gramercy Park. If you're in the mood for some exercise, it's a healthy 30-minute walk, or a short taxi to 17th Street and Irving Place.
The tea service takes place Wednesday through Sunday, from 1pm to 4pm. Lady Mendl's offers a five course "Royal Tea Service," which kicks off with an amuse-bouche, a single, bite-sized hors d'oeuvre. That is followed by tea sandwiches like cucumber with mint crème fraiche on brioche. The third course is made up scones, with the fourth and fifth courses rounding out the seating with desserts.
It wouldn't be a proper trip to NYC if we didn't swing by a show. The Tony Award-winning Broadway musical, A Gentleman's Guide to Love and Murder, is being performed at the Walter Kerr Theater, located at 219 West 48th Street. The comedy is based on British author Roy Horniman's novel, Israel Rank: The Autobiography of a Criminal. The story revolves around Monty Navarro, an Englishman who is set to inherit a large fortune, but there are some family members in line before him.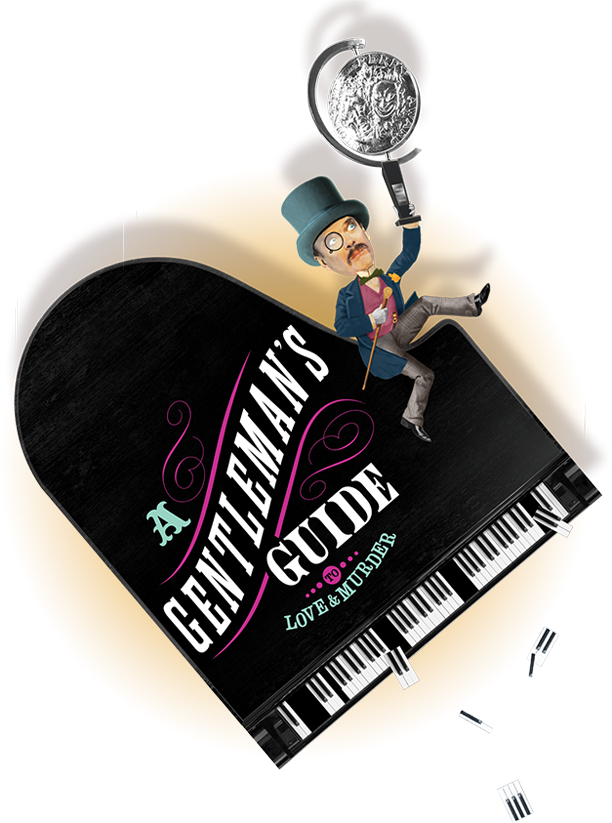 The British-owned The Peacock, located at 24 East 39th Street, is the perfect spot for after-theater dining, offering a "sophisticated yet unfussy menu of British fare," with dishes like the roasted Chatham cod or the Hudson Valley rabbit pie. Side dishes include British favorites like minted mushy peas and caramelized Brussels sprouts. It may seem like we're backtracking, because we are, but the high-end restaurant is just a five-minute taxi ride from the theater.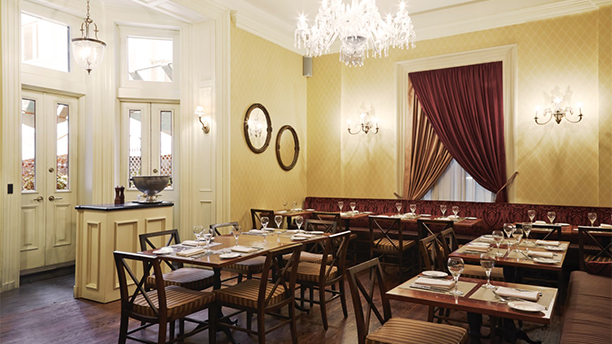 If we really were in the U.K. the night would be winding down with pubs closing around midnight (with the exception of some late night clubs), but we're in NYC, and there's still time to catch a live band at The Red Lion, located at 151 Bleecker Street. The Red Lion, a quick zip in a taxi, serves up all sorts of music, but we might catch a British act like the Aaron Short Band, Andy Clayburn, or The Brit Pack, all set to perform at The Red Lion in 2015. Either way, let's have a nightcap, guzzle down a Newcastle, and have a chat—and maybe a flirt with a local expat.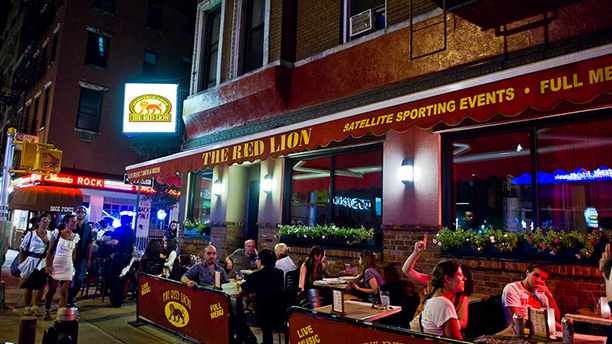 It's gotten pretty late, and we don't want to feel too poorly in the morning, so let's make one more stop for a late night snack at The Kati Roll Company, located at 99 MacDougal Street (between Bleecker Street and West 3rd St.) At this point, we might fancy some fresh air and it's only a 3-minute walk. The Kati Roll Company originated in London, and has two locations in NYC, offering curried meat wrapped in a flatbread, with flavors like chicken tikka, grilled beef or minced lamb.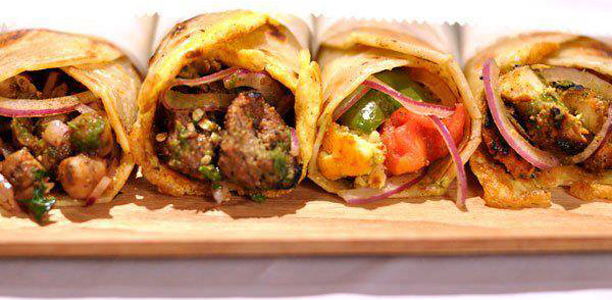 If you're visiting or in the mood to splurge and make it a real "staycation," The London NYC hotel, located at 151 West 54th Street, is a great place to spill into bed. And then wake up and do it all over again.
Thanks for the hang, let's do it again soon!
See More:
10 British Go-To Pubs in NYC
10 British Fast Food Restaurants Worth Checking Out
Where to Find British Savory Pies in the U.S.
Read More
Filed Under: