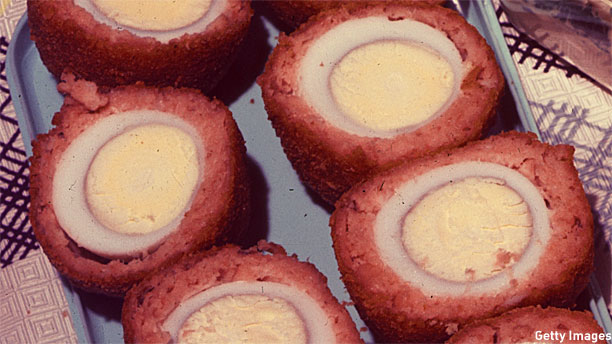 If you're not gastronomically adventurous, the idea of sticking your face in a pie or pudding of unknown providence may be a little daunting at first, especially if they are not a fondly-remembered part of your childhood cuisine.
But there are untold delights to be found in the British kitchen, some hot and sloppy, some sweet and comforting, and some strange and remarkable. What you need is a quick and easy guide that is tailored to your personal preferences.
So, assuming you've made yourselves familiar with our YouTube video on British food…
…we've come up with this quiz that will match the nosh to your personality.
Bon appetite!
Note: No science—culinary or otherwise—has been used in the creation of this quiz. Should you find that you don't enjoy bangers 'n' mash, that's perfectly fine.
See more:
Which British University Should You Attend?
'Star Wars' Day Personality Quiz: Which Non-Human Character Are You?
Which Member of the Who Are You?
Which British Chat Show Host Are You?
Read More
Filed Under: