Downton Abbey has made its return stateside, with the first episode of season five premiering on PBS this past Sunday, January 4. We're excited the eight-part season has kicked off, but what about those who have left the Abbey? Let's catch up with the list of actors who have hung up their duster, or tux, depending on their role in the house, and moved on in their careers:
Dan Stevens (Matthew Crawley)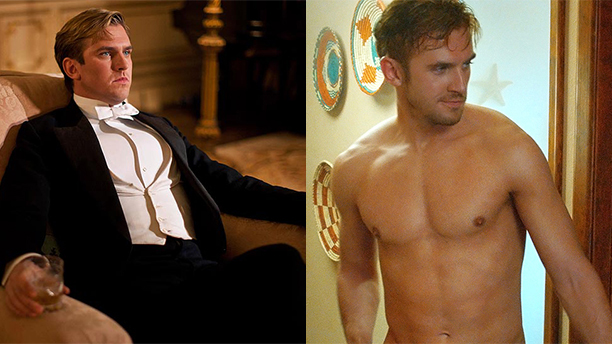 Dan Stevens made an early exit from the hugely successful show, opting out of his contract, landing his beloved character Matthew Crawley in a ditch. The audience was not prepared for Lady Mary (Michelle Dockery) to be widowed and their young son fatherless, but Stevens was now free to pursue a movie career. Since leaving the Abbey, Stevens has starred in The Guest, Night at the Museum 3, and A Walk Among the Tombstones. He'll be seen next in the 2015 films Criminial Activities and The Ticket.
Rose Leslie (Gwen Dawson)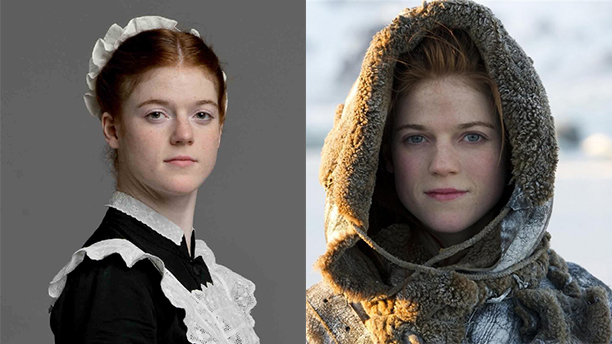 Rose Leslie appeared in the first season of Downton Abbey as a disgruntled housemaid, but was able to blow off any built up tension post-DA as a member of the Free Folk in seasons three and four of Game of Thrones. Leslie took on the role of the arrow slinging Ygritte, who got romantic with Jon Snow (Kit Harington). In addition to GOT, the Scottish actress has starred in the TV miniseries The Great Fire, and will be seen next in the feature-length films Sticky Notes and The Last Witch Hunter.
Siobhan Finneran (Sarah O'Brien)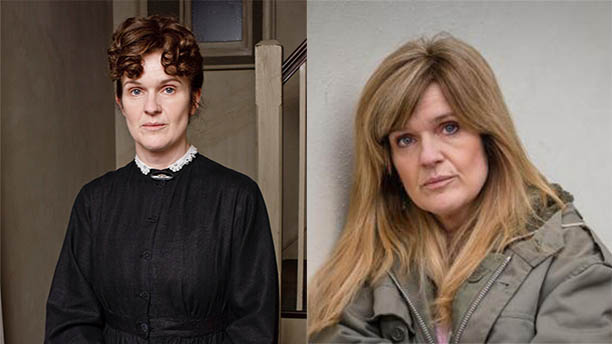 Siobhan Finneran portrayed Sarah O'Brien, lady's maid to Cora Crawley, Countess of Grantham (Elizabeth McGovern), in seasons one through three. O'Brien embraced her role as a career woman, but wasn't always keen to serve her employers. Finneran signed up for three series, and when she was done, she was done. She opted to leave the show at its height, but remained in the U.K., continuing a successful career in television starring in The Syndicate, Happy Valley, and Benidorm.
Jessica Brown Findlay (Lady Sybil Crawley)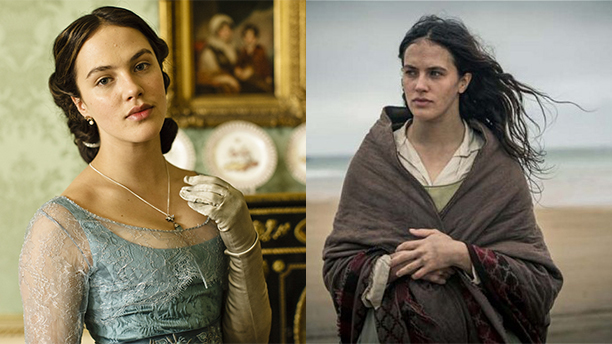 Jessica Brown Findlay portrayed Lady Sybil Crawley, daughter of Robert and Cora Crawley, who married Tom Branson (Allen Leech). Findlay starred in seasons one through three, leaving the show when her character died after giving birth to her and Branson's daughter. While a tragic ending, the English actress has continued to thrive, with starring roles in the TV series Labyrinth and Jamaica Inn, and feature-length films including Winter's Tale, The Riot Club, and the forthcoming Victor Frankenstein.
Cara Theobold (Ivy Stuart)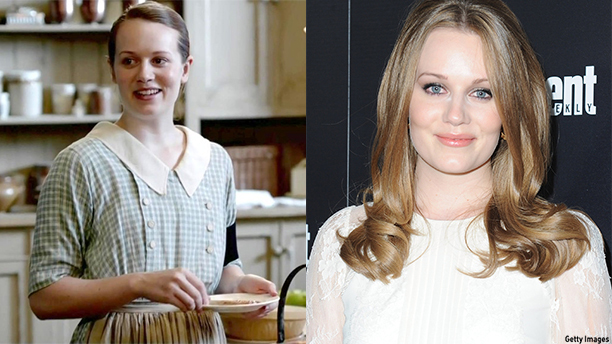 Downton Abbey was Cara Theobold's first credited role. The young actress joined the series in season three as kitchen maid Ivy Stuart. Stuart finds herself unsatisfied and flees to America, leaving the show in season four. We'll see Theobold as Ellie in the zombie-holiday film Ibiza Undead, which is expected to be released in 2015. And, she was just spotted in the Call the Midwife season four trailer.
Robert Bathurst (Sir Anthony Strallan)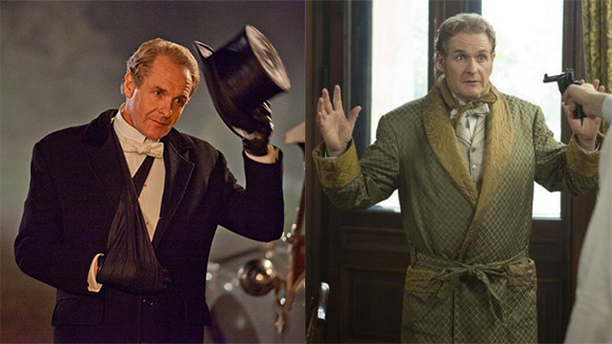 Appearing in season one as landowner Sir Anthony Strallan, Robert Bathurst was with Downton Abbey from the start. Strallan was keen on Lady Edith Crawley (Laura Carmichael), and Edith returned his feelings, but a spiteful Mary dubiously planted doubt in his head resulting in him fleeing. Bathurst takes a hiatus from the show, but makes his return, and final appearance, in season three. Since DA, Bathurst has starred in the TV series Dracula, Blandings, and Toast of London. We can see him next in the  2015 films Narcopolis and Absolutely Anything.
Maria Doyle Kennedy (Vera Bates)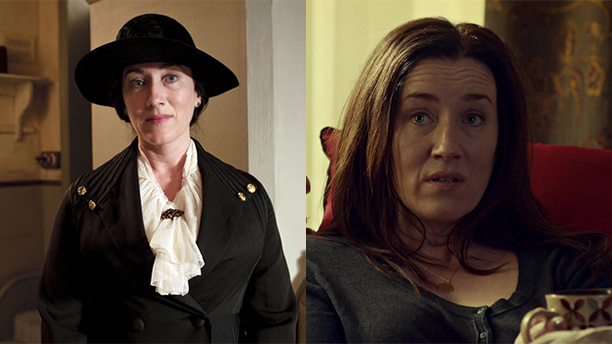 Maria Doyle Kennedy made a visit to the Abbey in season two, starring in three episodes as John Bates' (Brendan Coyle) estranged wife. Her visit, and life for that matter, is cut short. Kennedy made her way to BBC America's hit show Orphan Block, portraying Mrs. S, who is foster mother to Sarah Manning (Tatiana Maslany), Felix (Jordan Gavaris), and Sarah's young daughter Kira (Skyler Wexler). The Irish actress also stars in the TV series Corp & Anam (2011-2014). She can be seen in the forthcoming 2015 films Jupiter Ascending and Sing Street.
Iain Glen (Sir Richard Carlisle)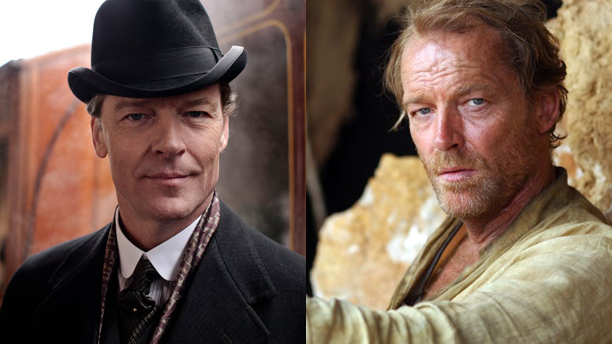 The Abbey is shaken up a bit in season two by Iain Glen and his villainous ways as Sir Richard Carlisle. Carlisle is engaged to Lady Mary, but realizes she is in love with Matthew, leaving the Abbey feeling slighted. Glen has been seen most recently in the recurring role of Jorah Mormont on Game of Thrones. Jorah is Daenerys Targaryen's (Emilia Clarke) escort and protector (for the most part). Glen can be seen next in the TV miniseries The Red Tent, and the 2015 films Eye in the Sky and Slapper and Me.
Matt Milne (Alfred Nugent)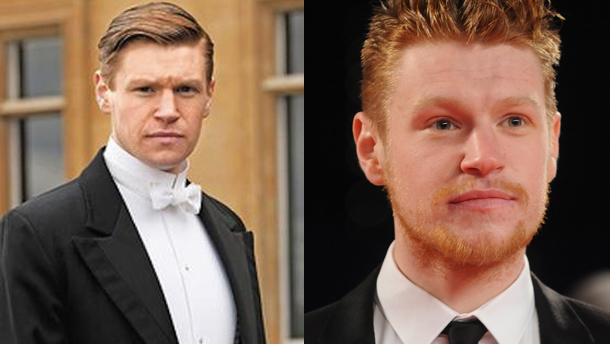 Matt Milne joined the established cast in the third season as Sarah O'Brien's nephew Alfred Nugent. Nugent made his departure in the fourth season to pursue chef training in London. Since leaving DA, Milne starred in the short film Marmalade, and leant his voice to Dusha shpiona.
Amy Nuttall (Ethel Parks)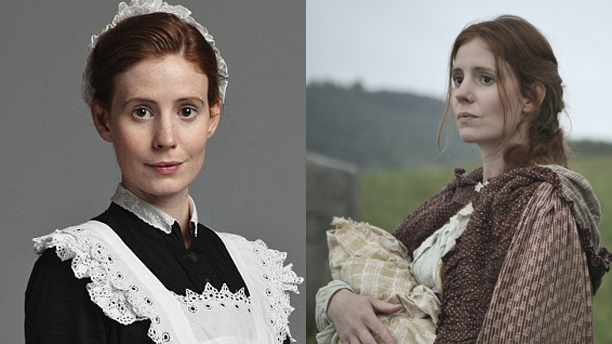 Amy Nuttal portrayed Ethel Parks, a housemaid, who strived for a promotion in seasons two and three. Since leaving DA, Nuttall has starred in the TV series By Any Means, Moving On, New Tricks, and BBC America's The Musketeers. We'll see her next in the 2015 film Despite the Falling Snow.
Thomas Howes (William Mason)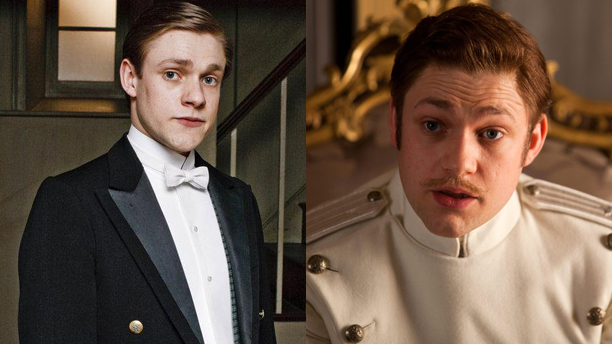 Thomas Howes portrayed William Mason, the second footman, in seasons one and two. He left the Abbey when called to serve in WWI, returning home wounded, dying with his loved ones at his side. Since leaving the show Howes has appeared in Anna Karenina and the TV series Murdoch Mysteries as Winston Churchill.
Are we all caught up now?
See More: 
WATCH: Scandal and Fire in New 'Downton Abbey' Trailer
'Downton Abbey' Quiz: Are You Upstairs or Downstairs?
ITV Has Slight Hiccup with 'Downton Abbey' Promo Photo
Read More
Filed Under: