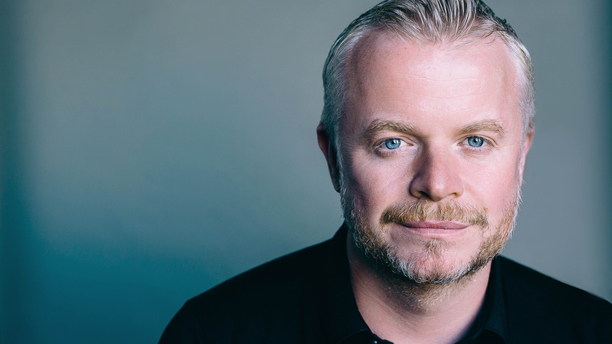 In the middle of his road trip across America, British filmmaker James Coulson decided he'd seen enough—and applied for U.S. citizenship. "And yes, I did the swearing in where you pledge allegiance to the flag," he admits happily.
Growing up in a small village outside Northampton, the young Coulson was obsessed with Spider-Man, then the music of Afrika Bambaataa, and then the movies of Martin Scorsese. America seemed a long way away back then, but he dreamed of "living in a neighborhood that resembled the album cover for the Beastie Boys' Paul's Boutique," and now he lives on the block where that photograph was shot.
After starting his career with the BBC, he moved to New York a few years later. During his work as a director and designer for print, digital, television and film, he become "very aware" of what he calls "Brand America," and decided that he wanted to see the "real" America, whatever (and whomever) that was.
Traveling from the unseen side-streets of El Paso, Texas to the Rosebud reservation in South Dakota, Coulson shot a series of short documentary films, a virtual road trip that unfolds online at Other-America.com with new installments released every few weeks. (The first was Population Four, which he shot is Amboy, California, the desert town "that sold for $4,000 on eBay," while the latest, set in Rock Creek Park in Washington, DC, just went live on January 26.)
Working on a shoestring budget, his 14,000-mile odyssey saw him sleeping in state park campsites and working his own DSLR camera and sound recorder, while all the post-production came via lots of favors and help from friends.
Distilled from hours and hours of footage, the series sees Coulson interview the people he meets about what the American dream means to them. Despite describing himself as "an other," what Coulson saw and heard helped him reach his decision about obtaining U.S. citizenship, and he hopes that his films will spark discussions via social media. "I'm interested in the thoughts these films provoke about America," says Coulson, calling the movies "both a love letter and a reality check."
After viewing Coulson's movies, some of these tips and observations might make sense, but they're all what he feels might help you make it in—and across—America.
1. Get out of your comfort zone.
"It's not in my nature to just walk up to strangers and ask them intimate questions, believe me," he admits. And the road trip to unknown places? "It was amazing, hilarious and sometimes daunting. But in the end it was an incredible, truly life changing experience. I learned a lot about the people I met, and about myself."
2. I may not always believe in the wars fought, but I know veterans deserve better than what they generally face after returning from service. 
"I saw evidence of society's failure to provide resources that would aid in the transition from the otherworldly nightmares of conflict to 'normal' life," he says, recalling a man he met in Utah that was known as "The Buzzard Eater" (live on April 6) "who forged his own way through the images that plagued his dreams."
3. It's impossible to avoid the impact of big box stores on small town America.
Once thriving town centers are "rife with vacancies," says Coulson, who also sees that as a double-edged sword. "They're major employers and offer cheap goods, but it's a bit of trap for local people—and a return to mom and pop entities is extremely difficult in some areas." In Manchester, GA, he met locals Jeff and Edwina (Empty Stores), whose town lost their textile industry and whose one big box store moved to the outskirts of town. The local family businesses all crashed, and with the next town over 30 miles away, they now only have that one option.
4. When your car is full of camping and camera gear, don't agree to give your friends a lift home after a party.
The axle might break!
5. In New Orleans, it can get so hot that both the filmmaker and his camera can overheat.
"Though luckily my camera shut off before I did!"
6. People are very good at making the best out of bad situations.
In the Path To The North film, Mexican-born Rudolfo Rubio moves to El Paso and establishes a fix-it shop that's like a modern day blacksmith. "He is a maker, a tinkerer and a repairman who is revitalizing a dying art in the U.S., and he was just one of the people I met who faced serious challenges but flew in the face of expectation to better their situation, and often not just for themselves."
He adds that while he "doesn't buy" the American maxim that anything is possible with hard work and perseverance, he does think there's a "certain cultural imprint" that gives Americans the bravery to try things. "It seems very American to ignore convention, or to bash down barriers and be an individual," he concludes.
7. Don't tighten your tripod mount too much on your car window, as it will shatter the glass.
That's not great when you're driving through Monument Valley in a thunderstorm.
8. It's hard ordering food in a Mexican restaurant in Texas with an English accent.
9. Always digitally back up your work and send it to a mate—just in case your stuff gets nicked.
10. America is not the black and white country that the media paints it to be.
"There are many versions of America," says Coulson. "I wasn't becoming a citizen of the sheltered America I had experienced so far in New York, but of all of the versions of America that I experienced throughout my journey."
See more:
Aviator Richard Chan Takes Flight as Hollywood Entrepreneur"
WATCH: Interview with Chris Sell, British Founder of New York's Chip Shop
Read More
Filed Under: