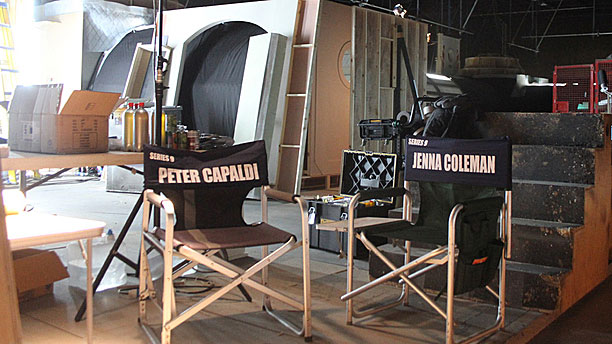 Warning: Ever so slightly spoilerish.
Filming has already begun for the ninth season of Doctor Who in Cardiff, and details have just emerged as to what sort of a thing we can expect.
For starters, one of the stories will be a two-parter written by Being Human/The Game writer Toby Whithouse, and has already been described as "brilliantly creepy" by none other than Steven Moffat.
In a BBC press release, he said: "An amazing guest cast for a brilliantly creepy two-parter by Toby Whithouse. Peter Capaldi and Jenna Coleman are back in Cardiff, back in the box, and back in action – for one of our scariest adventures yet!"
Game of Thrones star Paul Kaye (he was Thoros of Myr in Season Three) will be joining Peter  and Jenna for this particular adventure, as will Morven Christie (Twenty Twelve), Arsher Ali (The Missing), Colin McFarlane (EastEnders) and Sophie Stone (Casualty).
And like a lot of British actors of a certain vintage, Paul could not be more pleased: "As a kid of the 1970s, the two shows you always watched were Top of the Pops and Doctor Who, they were unmissable.
"I actually wrote a song called 'Looking For Davros' in my first punk band and I sang it like a demented Dalek. I got to present Top of the Pops back in the mid 90s and landing this role in Doctor Who completes the dream double.
"Peter is a perfect Doctor and I'm loving every minute of the experience, even the five hours in make-up. What a treat, best 50th birthday present ever!"
Peter Capaldi added: "The adventures begin again for myself and Jenna and I'm delighted to be back filming my second series of Doctor Who."
We'll bring you more news as it's announced.
See more:
Doctor Who's Day Roundup: Credits Roll
'Doctor Who' Recap: "Last Christmas"
WATCH: Robotic Orchestra Plays 'Doctor Who' Theme
What the 'Doctor Who' Specials Say About Christmas
Read More
Filed Under: