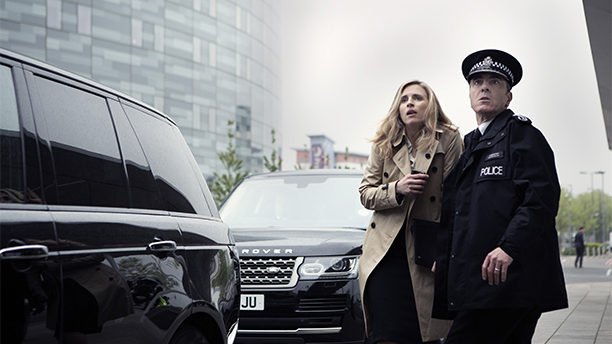 SundanceTV's six-part series Babylon hits the halfway mark on Thursday, January 22. By episode three, American PR professional Liz Garvey (Brit Marling) has gotten her full-stride and has the support of Commissioner Miller (James Nesbitt) in executing her ideas on behalf of the London police force.
This is good timing because Garvey's expertise is called on when a bomb threat to the Thameside Convention Center sends all police units into motion. The Commissioner confides in Garvey that a journalist has a story ready to run that is infinitely more explosive for the force and its chief.
You'll have to wait until tomorrow to see the full episode, but we have a clip of the team vetting the situation. While dire, there are still some humorous moments:
Babylon is executive produced by Danny Boyle (Slumdog Millionaire) with the first three episodes directed by Jon S. Baird (Filth), and the final three episodes directed by Sally El Hosaini (My Brother the Devil).
What did you think of the first two episodes? 
See More:
SundanceTV Confirms Danny Boyle's TV Show 'Babylon'
SundanceTV Kicks Off 'Babylon' with Online Insult Translator
15 TV Shows We're Looking Forward to in 2015
Read More
Filed Under: