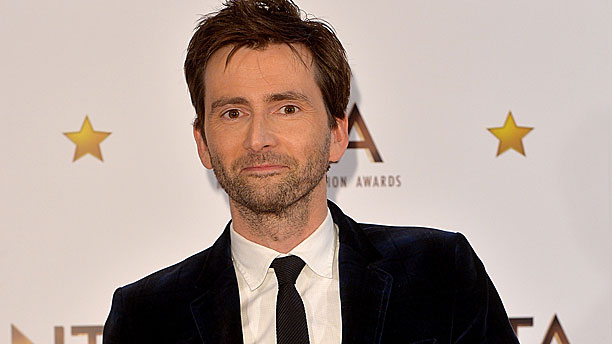 David Tennant's next role has been lined up. The Doctor Who and Broadchurch star has been cast as the evil Zebediah Kilgrave on Marvel's AKA Jessica Jones, a 13-episode series hitting Netflix later this year.
The series stars Krysten Ritter (Don't Trust the B___ in Apartment 23) in the title role as a former superhero who, after a tragic event, opts to restart her career as head of a detective agency. Kilgrave (Tennant) is described as "an enigmatic figure from Jessica's past."
"I'm so honored and excited by the prospect of David inhabiting this multifaceted character," says Melissa Rosenberg, showrunner and executive producer for the series. "He can deliver the most heart-wrenching moment to the driest of lines, and all points in between. He'll make Kilgrave a truly original villain."
You don't have to tell Doctor Who fans that, and of course, we've seen Tennant play a baddie before in films like Secret Smile. Entertainment Weekly notes that, in the Marvel comics, "Kilgrave can produce pheromones which give him the power to control people's minds as long as he's physically nearby. He also can recover from severe injuries very quickly and is, quite literally, purple." So I guess we know what Prince's new favorite TV show will be.
We'll keep you posted on the official date when Netflix premieres AKA Jessica Jones, just so you can block out that weekend from things like phone calls and sunlight. (Because, of course, we'll be bingeing twice.)
See more:
WATCH: David Tennant Pulling Faces for Comic Relief
WATCH: David Tennant Narrates 'Pets: Wild at Heart'
Before They Were Famous: 3 Stars Who Came Out of 'Foyle's War'
Read More
Filed Under: