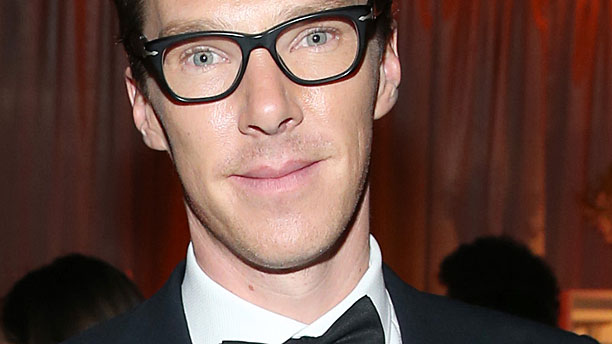 We're quite used to the idea of some of our major acting talents falling on the wrong side of the law, but according to Benedict Cumberbatch, his tumble was less into the murky worlds of excess, and more away from a chance to pursue a life as a lawyer himself.
The Sherlock star is quoted in the Daily Mirror was saying he felt that the best use of his particular skillset—a keen mind, a good education and a love of showing off—would be to become a barrister. And that this ambition partly came from a desire not to waste the sacrifices his parents made in order to get him to a good school (Harrow, if you're asking) and keep him from the insecurities of a life in showbiz.
Being actors themselves, this was not a fear born of prejudice, as Benedict explained: "Acting is] a very odd, peripatetic, crazed, out of your control work and social schedule.
"It's very hard to plan a family life, yet alone know where the next pay cheque is coming from so they worked very, very hard as my parents, and actors, to afford me an education whereby I had the opportunity and the privilege to try and channel myself towards other goals.
"For a while, I wanted to be a barrister because there's definitely a crossover with criminal law – with trying to persuade an audience and a jury and a judge of the case and your client's story so I did go down that root for a little bit. I think they would have been very happy if I ended up there."
In an earlier interview with Vulture, he explained that just at the point of having to make a permanent choice, he found out that a life with the law would be no more secure than one in the theater: "I realized that sort of at the point of no return that people were saying, 'Go back now,' because it was just as competitive, just as peripatetic, just as unpredictable, as a lifestyle, as a career choice, as career satisfaction.
"I would've loved the performance of court, the idea of persuading people, storytelling and all that. It parallels beautifully with acting, lots of frustrated, amateur dramatics going on in court all the time. I think lots of barristers literally perform in amateur dramatic societies and are very good actors. It's a massive crossover."
Happily it was his natural talent as a performer that took over, and he wound up studying drama at the University of Manchester, which is where he was when his father issued the immortal words "you're better now than I was, or ever will be," after seeing his son in action.
Anyway, he can always PLAY a barrister if the old urges rise up again.
See more:
WATCH: Benedict Cumberbatch Tries Some New Names
The Secret of Benedict Cumberbatch's Success: "I Meditate a Lot"
Benedict Hails the Unsung Heroes of British Film
Benedict Cumberbatch is (Sort of) Related to Alan Turing
Read More
Filed Under: