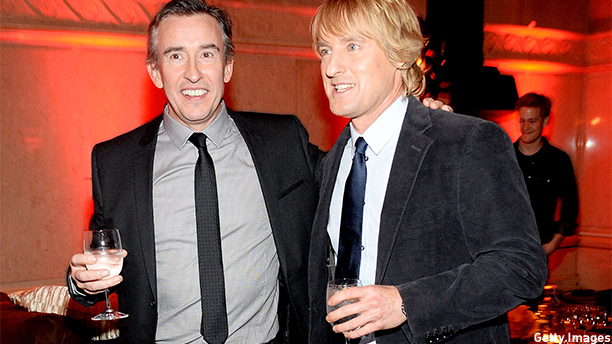 British actor Steve Coogan, who can be seen reprising the role of the miniature Roman emperor Octavius in Night at the Museum: Secret of the Tomb, finds screenwriting a grounding experience and as rewarding as acting.
Earlier this year he earned a Best Adapted Screenplay Academy Award nomination for co-writing the screenplay for Philomena, which he and Dame Judi Dench both starred in. He says he is currently working on the screenplays for two movies in between acting gigs.
Although Coogan has established himself as a screen presence, on television and in cinema, he says: "I'm going to continue my screenwriting career because I get as much satisfaction from that as I do from acting."
He adds: "As an actor you can be flavor of the month, and I think there's something more grounded about writing. I feel like I'm actually showing up for work when I write."
What do you think of Steve Coogan taking on a "second job"?
See More:
Update: Judi Dench and Steve Coogan Win Ratings Battle for 'Philomena'
WATCH: Steve Coogan Stars in 'Northern Soul' Trailer
Steve Coogan, Rob Brydon Reunite for Another 'Trip' at Sundance
Read More
Filed Under: