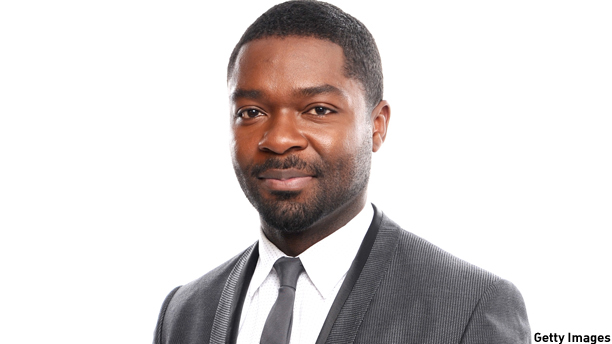 British actor David Oyelowo, who is portraying civil rights leader Dr. Martin Luther King, Jr. in the forthcoming picture Selma, set in 1965, says being British took some of the weight off.
When asked about tackling this biopic, Oyelowo, says, "I think one of my secret weapons was being British. I came at this not with all the weight of my grandfather having marched with him and my uncle having known him that thing you get with a lot of African Americans, that's not part of my cultural upbringing. So I was able to just approach him as a man. I don't know how to play an icon. So that was my way in."
The actor talks about racism in America, and the contrast of having lived in West Africa, saying, "I lived in Nigeria for seven years and when you've lived in a country where you're not a minority, and there isn't a system in place whereby you are marginalized on the basis of your race, when you then live somewhere where you are, it's a very stark difference."
The actor, who now lives in the U.S., says, "Having moved to America and felt the very clear barriers that exist for black people, it's undeniable."
You can watch the entire interview and clips of his performance in the below video:
The actor has been receiving effusive praise for his portrayal; he's already secured a Golden Globe nomination.
Selma opens in cinemas on Christmas Day, December 25.
What did you think of the clips? 
See More:
Hat's Off to David Oyelowo, One Very Busy Actor
WATCH: David Oyelowo on Working Opposite Oprah in 'The Butler'
10 American Public Holidays Brits Should Know
Read More
Filed Under: