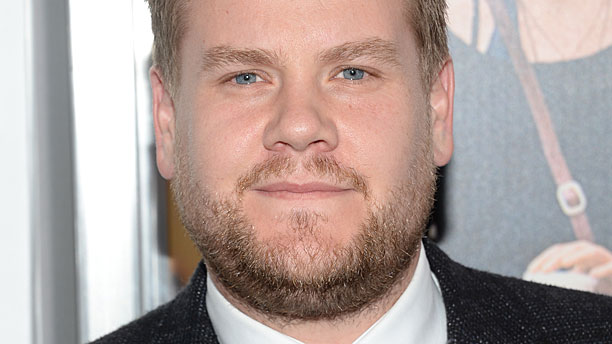 Britain's James Corden concedes the prospect of hosting The Late Late Show is a little daunting, saying, "It's a bit terrifying if I'm honest. I hope it's all right. I hope I can pull it off. I don't know, I'll see. I'll try my best."
Before he takes on his TV duties Corden will hit the big screen on Christmas Day in a film adaptation of the Broadway musical Into the Woods starring Meryl Streep.
He's portraying the role of The Baker opposite Emily Blunt. It's a significant part and Corden admits he was surprised that the musical's director Rob Marshall cast him.
He says:"I was gobsmacked. I'm gobsmacked by everything I'm being offered at the moment. I'll always be indebted to Rob for putting himself on the line for me under what I can only presume was immense pressure to cast someone very, very famous and I'm overwhelmed that he stuck by me in the manner that he did."
Corden sees the musical as meaningful. "It's about fairy tales, what it says is be careful what you wish for, the very thing you wish for might not be the thing that you need, and it tells young people that life is going to be hard at points. There's some screw-ups coming your way," he says.
You can see the full interview below:
Are you keen to see James Corden on late night American television?
See More: 
First Look: James Corden and Emily Blunt Go 'Into the Woods'
WATCH: Emily Blunt is Pretty Bad-Ass in Three New Clips for 'Edge of Tomorrow'
Anglophenia's Siobhan Thompson Previews the Britannia Awards
Read More
Filed Under: