That's correct, we are dedicating an entire Snapshot to Mr. Benedict Cumberbatch, Anglo's Golden Boy. We've gone through each month, pulling out a post highlighting the man of the year, with him being a regular topic of conversation on the blog. Bet you're wishing there were more than 12 months right about now?
January: Benedict Cumberbatch and Michael Fassbender's Wild Golden Globe Weekend
February: Benedict Cumberbatch Makes His Way to 'Sesame Street'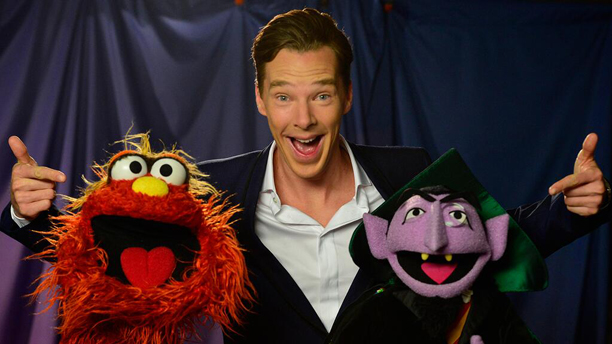 March: When Benedict Cumberbatch Photobombed U2
ICYMI, Benedict Cumberbatch photobombed @U2 so hard—see all the #ERedCarpet photobombs! http://t.co/rsCfkYxh9g pic.twitter.com/1yxi7oJGWO

— E! Online (@eonline) March 3, 2014
April: Time Magazine's '100 Most Influential People' List 
Colin Firth on Benedict Cumberbatch's "rather alarming energy" (Photo: @paolakudacki) #TIME100 http://t.co/1C9dtDAEj0 pic.twitter.com/uKZGveD8aH

— TIME.com (@TIME) April 24, 2014
May: Benedict Cumberbatch and His Mum at the Chelsea Flower Show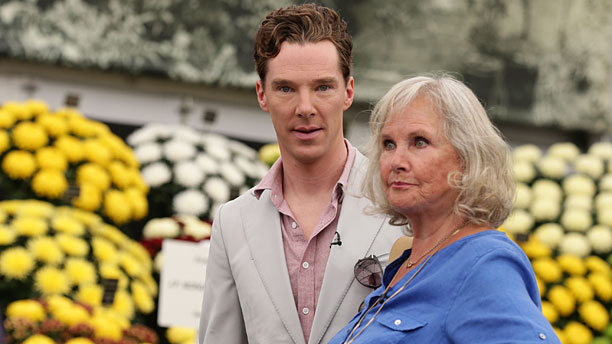 June: Benedict Cumberbatch as a Wolf in 'Penguins of Madagascar'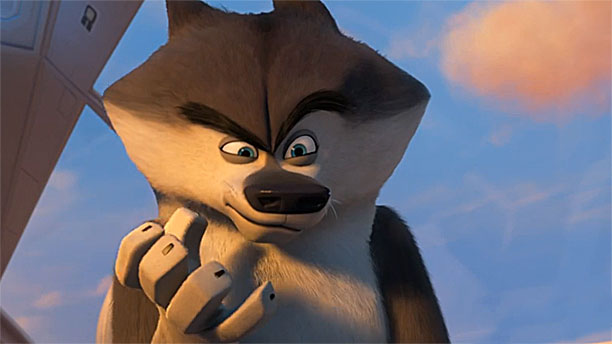 July: 10 Best Moments from Benedict Cumberbatch's Comic-Con Debut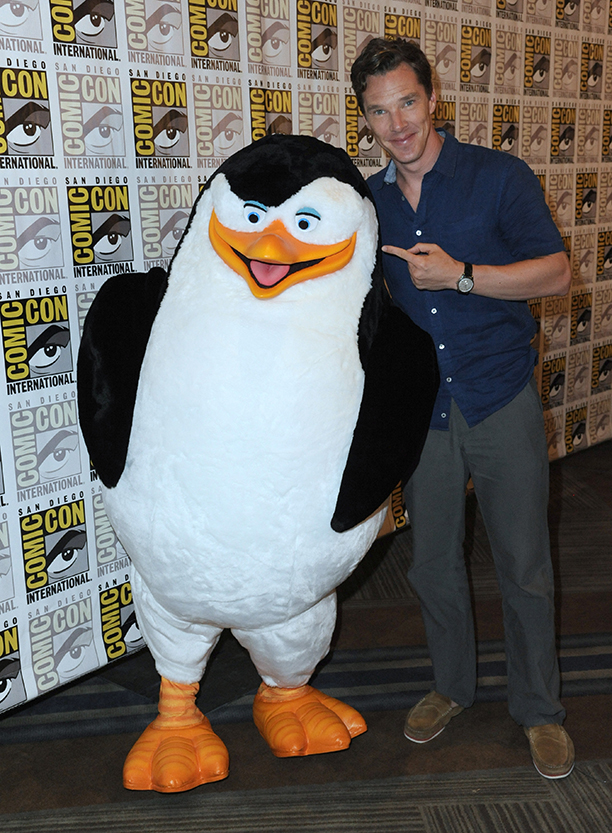 August: Cumberbatch, Freeman, Moffat Emmy Wins for 'Sherlock'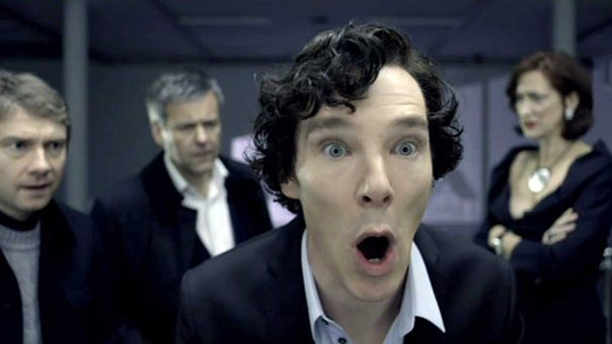 September: Benedict Cumberbatch as Wet Mr. Darcy
Benedict Cumberbatch becomes Mr.Darcy for #giveupclothes by @jasonbellphoto a partnership with @TKMaxx_UK and @CR_UK pic.twitter.com/czBkVEMem0 — DundasCommunications (@DundasComms) September 16, 2014
October: The Making of the Wax Cumberbatch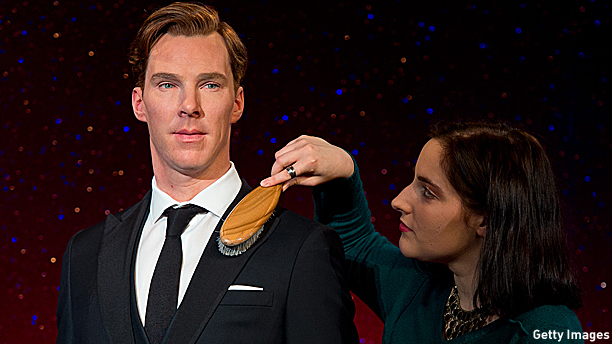 November: Benedict Cumberbatch's Engagement is Announced
Benedict Cumberbatch is engaged, and this is how he announced it http://t.co/K3qESsk9L8 pic.twitter.com/UCYAMrknIZ — Mashable (@mashable) November 5, 2014
Benedict and his fiancée Sophie Hunter step out as an engaged couple in London, England. (Tristan Fewings/Getty Images)
December: Benedict Cumberbatch Hails the Unsung Heroes of British Film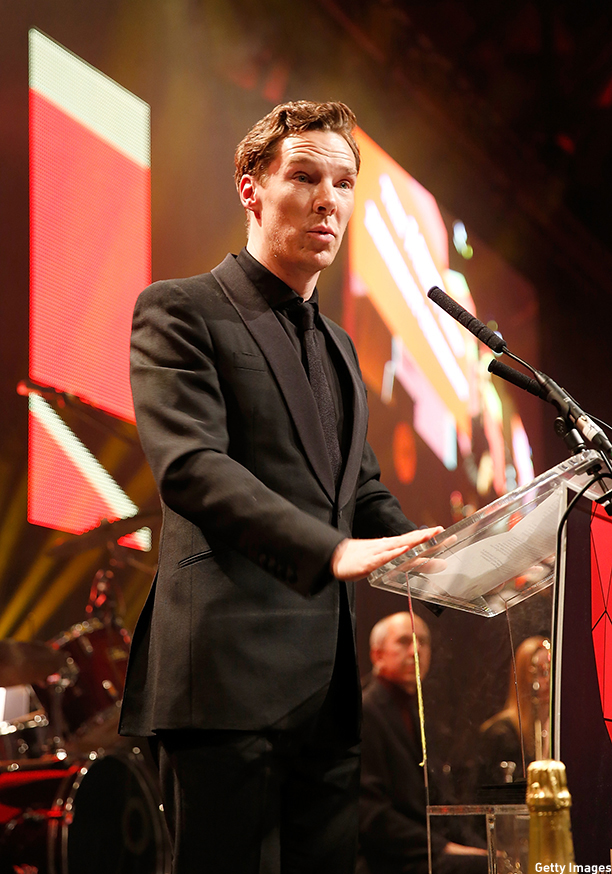 He's had a busy year, we're looking forward to 2015!
See More:
Snapshot: 10 Stellar Selfies by British Celebs
Snapshot: 15 British Celebs Looking Cool in Their Sunglasses
Read More
Filed Under: