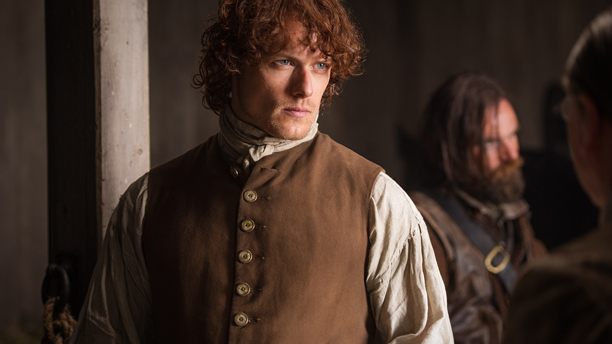 With more than 3 million votes cast in the final, Sam Heughan, who plays Jamie Fraser on Starz's time-travel romantic saga Outlander, has won our fourth annual Anglo Fan Favorites men's tournament, defeating fellow Scotsman David Tennant 61 percent to 39 percent in a hard-fought battle by both fandoms.
Heughan, in costume in Scotland, recorded a special message to the fans who voted him Man of 2014:
Previous winners of the tournament include Alan Rickman (in 2011) and Tom Hiddleston (in 2012 and 2013). The fourth annual women's tournament is underway, with Round 1 voting having closed today (December 5).
Merlin star Colin Morgan takes home the bronze medal, beating The Hobbit's Richard Armitage 55 to 45 percent.
Developing…
See more:
Tom Hiddleston Wins Anglo Fan Favorites for Second Straight Year
Give your reactions to Sam Heughan's Anglo Fan Favorites WIN below:
Read More
Filed Under: