Merry Christmas from everyone at Anglophenia! Here, to set your festive morning off with a blast from the past, are 10 images created by the photographer Peter Macdiarmid, after scouring London for the locations of various Christmassy photographs taken in the U.K. capital at various points over the last 100 years.
The method is fairly simple. You start with an image, you find where it was shot, see if you can stand where the photographer originally stood and take a modern version, then bung one on the other in Photoshop and make merry with the eraser tool.
Here's an example, a shot of turkeys being auctioned in Spitalfields market in December 1968…
…which has been laid over a shot of passers-by in the same place in December 2014…
…to create this. Click on any image to enlarge: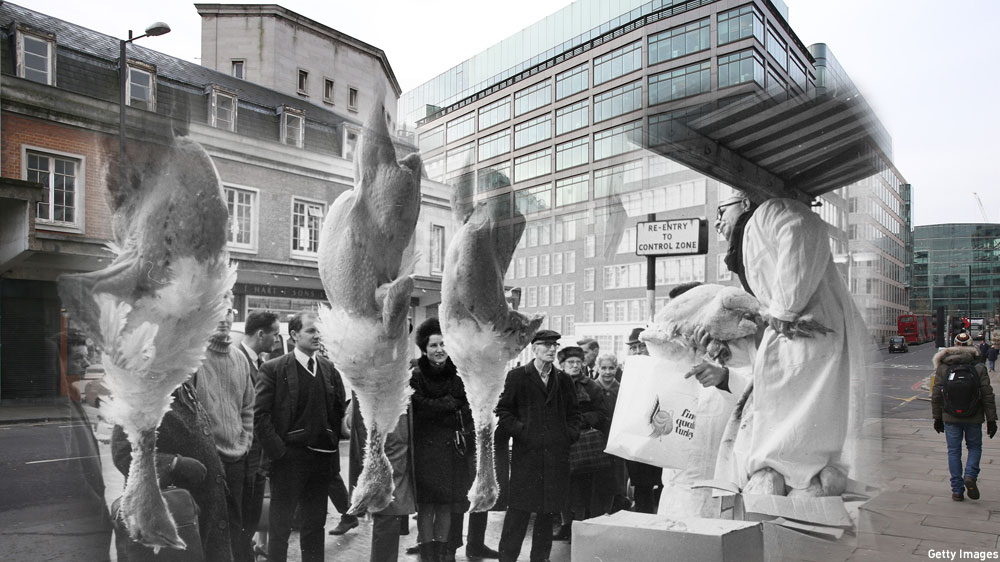 Here are nine other examples, starting in 1950 with the Christmas tree at St Paul's Cathedral: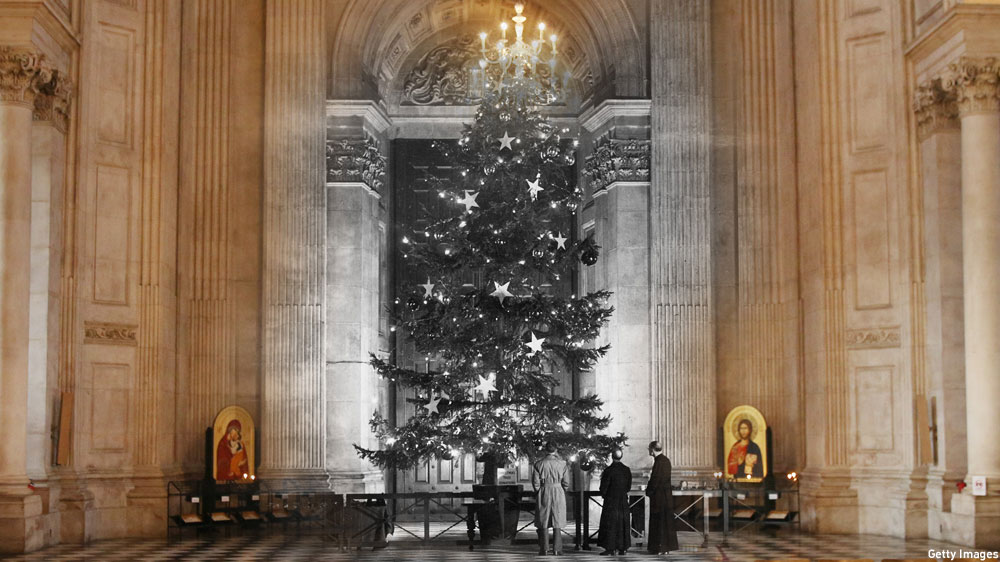 Before taking a trip to Parliament Square, to see Big Ben and the statue of Lord Beaconsfield, in 1938: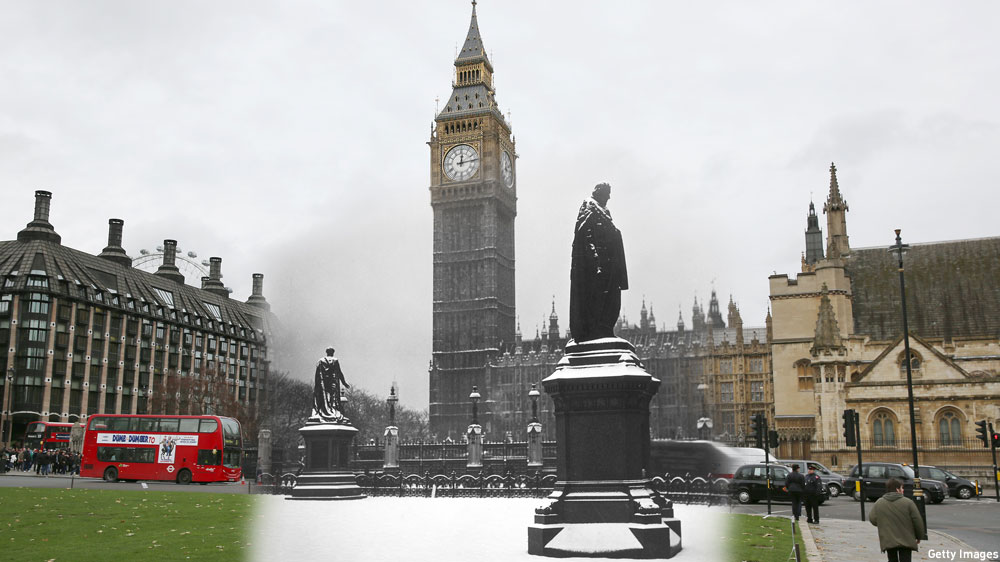 And Trafalgar Square, with a 64ft Christmas tree in foggy 1948: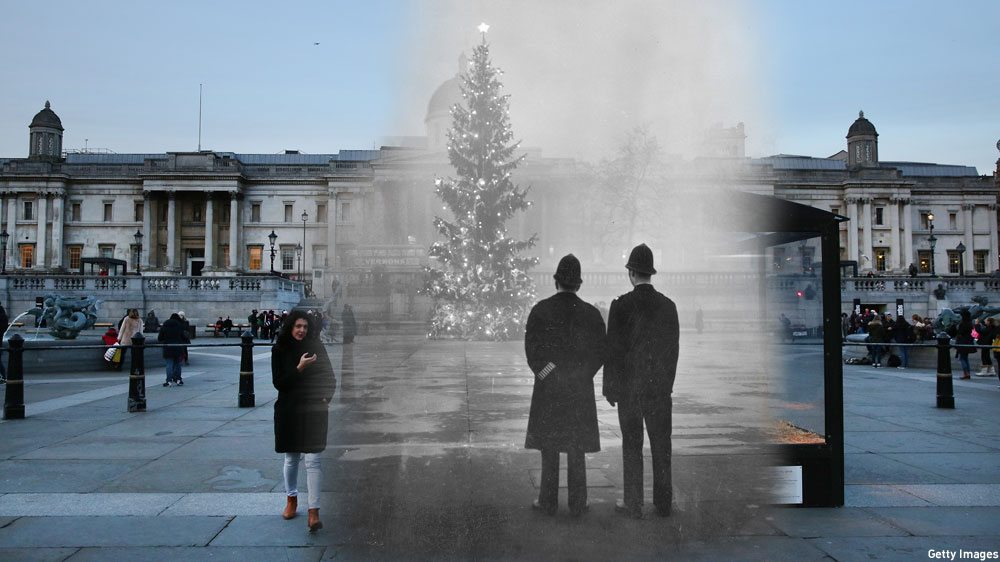 And as we saw above, when people talk about buying a turkey off the street in the olden days—as they did in Watling Street in 1923—they meant it literally: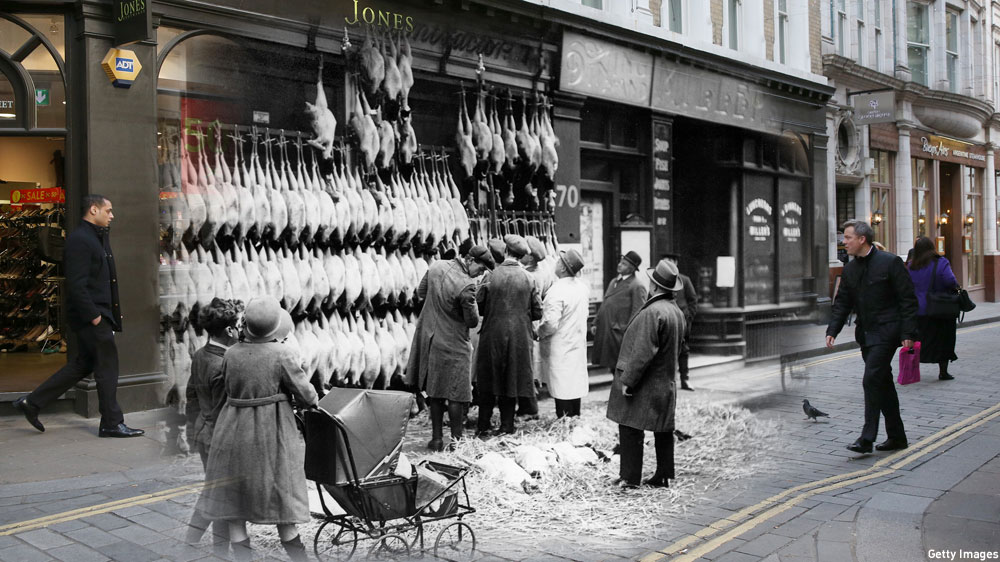 Here's Selfridges, on Oxford Street, with sandbags protecting the windows in 1939, months into World War II: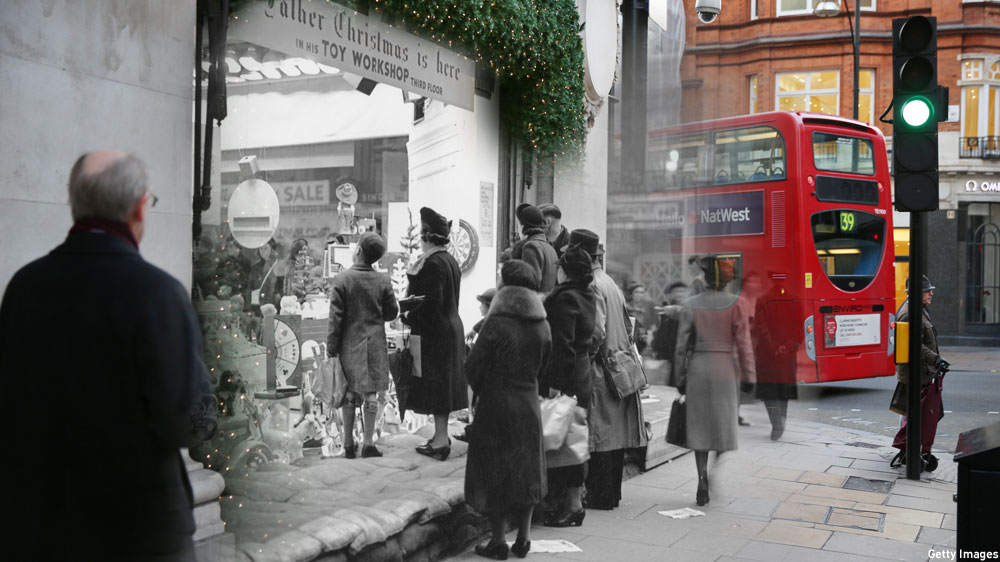 The Regent Street Christmas decorations are one of London's most beloved Christmas traditions, and here we see two different sets, from this year and the 1950s: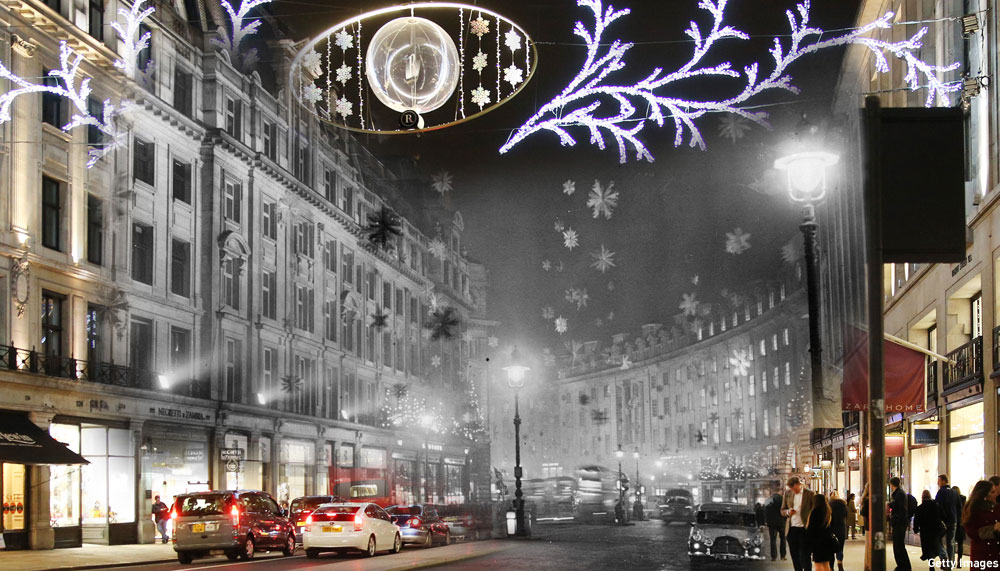 Over by Covent Garden, these animals emerge for a 1933 production of Song of the Drum at the Drury Lane Theatre in Endell Street. The camel poop is long gone, of course.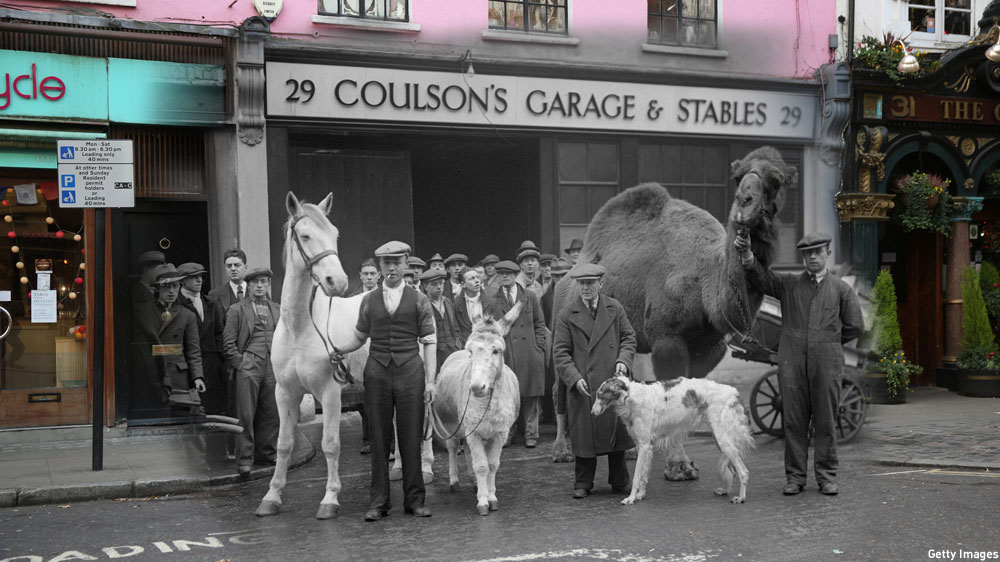 And down at Clapham Junction, Santa looks a little gaunt in 1926. It's amazing anyone got any presents that year, really: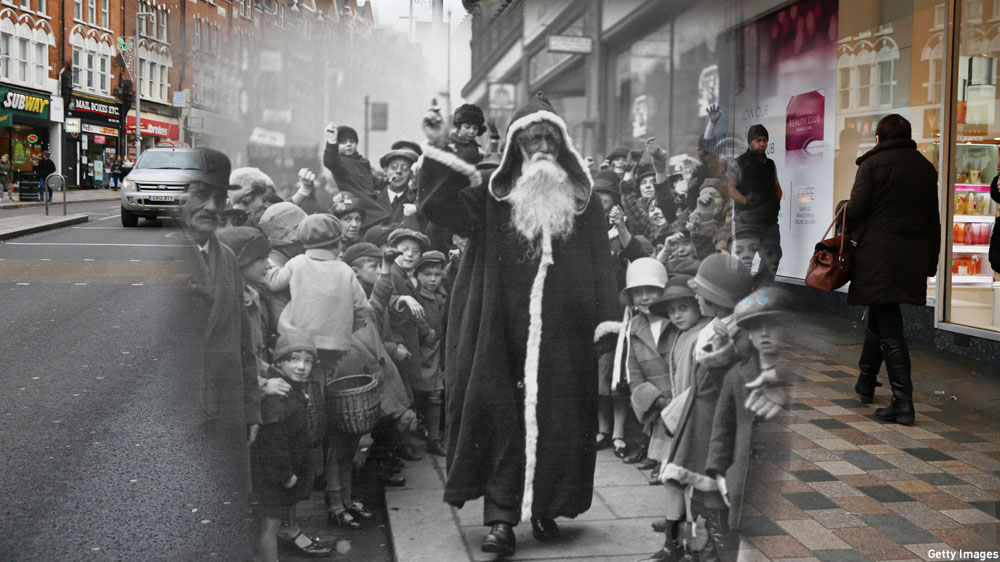 And finally, carol singers outside the actual Old Curiosity Shop in Portsmouth Street, as immortalized by Charles Dickens in that book about an old curiosity shop (I forget the name):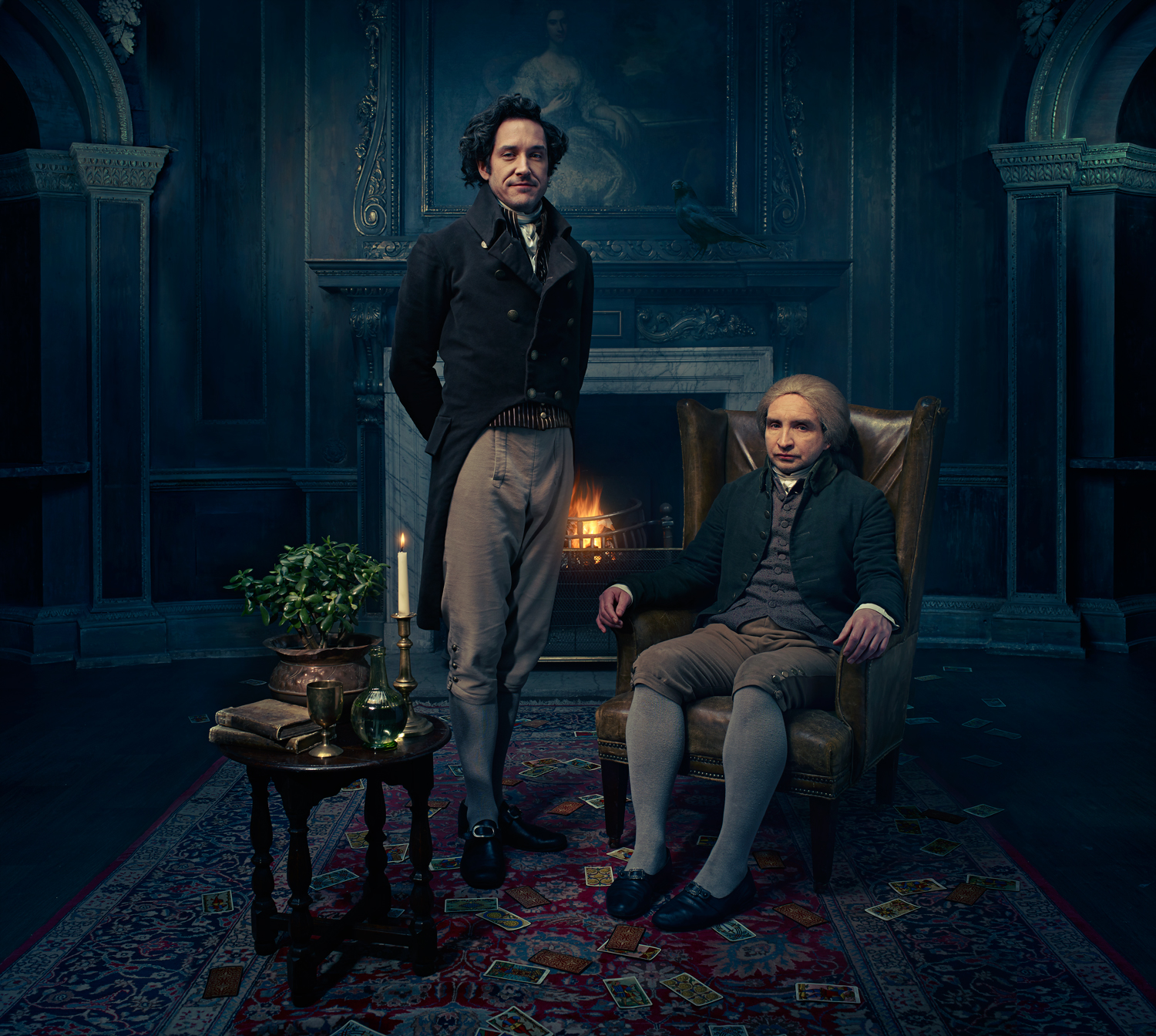 In any case, that's quite enough of the past, let's back to the presents…
See more:
Mugshot Yourself: 10 Creepy Victorian Mugshots
Snapshot: Anglophenia 2014 in Photos
Snapshot: 19 Photos of Christmas Decorations Around Britain
Snapshot: 13 Pieces of Street Art Brightening Up London
Read More
Filed Under: