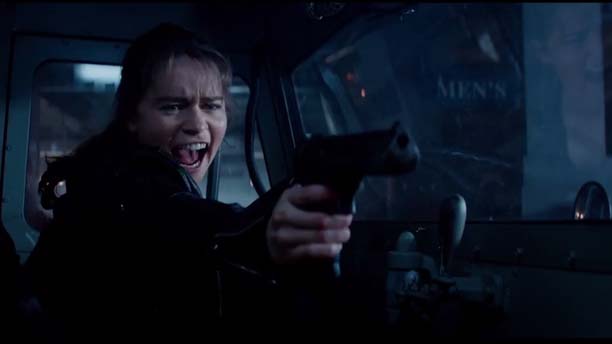 The Terminator franchise has been revived time and again, first with Terminator 3: Rise of the Machine in 2003, which brought the series back to big screens for the first time since the release of Terminator 2: Judgment Day over a decade prior in 1991. The franchise also saw a comeback on television, when Terminator: The Sarah Connor Chronicles aired on Fox, between 2008 and 2009, starring Game of Thrones's Lena Headey.
Following in her Thrones co-star's footsteps, Emilia Clarke trades dragons for rifles and steps into the role of Sarah Connor in the series's newest reboot, Terminator Genisys.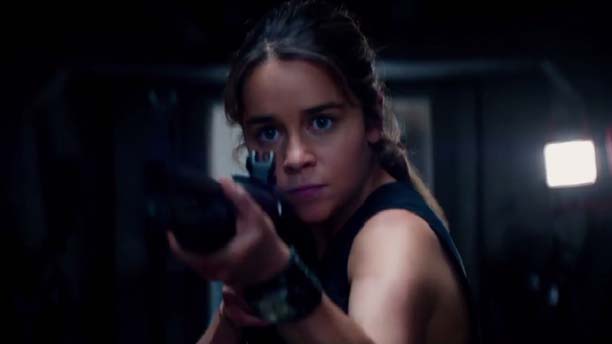 The first official trailer for the film was released today, and though there's no sign of Matt Smith just yet in this first trailer, there seems to be plenty to look forward to, including Clarke's rendition of Arnold Schwarzenegger's iconic line, "Come with me if you want to live."
The reboot, directed by Alan Taylor (Thor 2: The Dark World), sees Jason Clarke as John Connor, leader of the resistance in the war against machines. John sends a trusted lieutenant, Kyle Reese (Jai Courtney), back in time to protect his mother Sarah and ensure his own existence, but what Kyle finds on the other side is unlike anything that he expected.
You can watch the trailer below:
Terminator Genisys is set to hit U.S. theaters on July 1, 2015.
What do you think of the first look?
See more:
Snapshot: The Women of the Anglo Fan Favorites Tournament
WATCH: Matt Smith Does the ALS Ice Bucket Challenge
'Doctor Who's Day Roundup: The Doctor, the Terminator, and Danaerys Targaryen
Read More
Filed Under: