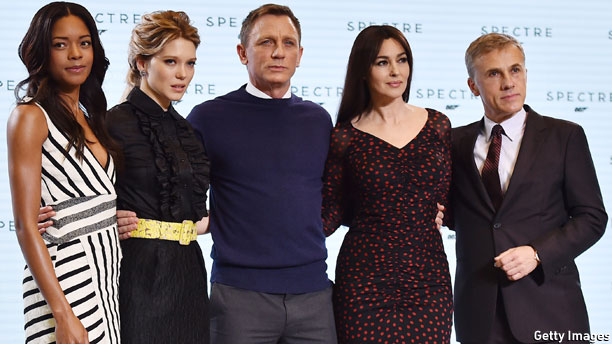 After some speculation as to whether there's a role for Sherlock's Andrew Scott in the 24th James Bond movie, the official announcement arrived today (December 4) of the film's title, cast, and even the model of car Bond will be driving.
Sam Mendes, the director, assembled some the cast at Pinewood Studios earlier today, and revealed that the film will be alled Spectre (note: British spelling), and of course Daniel Craig is returning as Bond.
He'll be joined by Ralph Fiennes as M (now that Judi Dench is no longer in charge, see Skyfall for details), Naomie Harris as Eve Moneypenny, Rory Kinnear as Bill Tanner and Ben Whishaw as Q. It is this team that Denbigh, the character played by Sherlock's Andrew Scott will be joining.
Then there's Christoph Waltz (Django Unchained) as a character called Oberhauser, Monica Bellucci (The Matrix Reloaded) as Lucia Sciarra, Léa Seydoux (Mission Impossible: Ghost Protocol) as Madeleine Swann and Guardians of the Galaxy's Dave Bautista as Mr. Hinx.
Oh, and the car will be the new Aston Martin DB10.
There is also a brief plot synopsis, which you should totally skip if you wish to avoid spoilers.
Following a secret message from his past, Bond sets out to investigate Spectre, a troubling and secret organisation hidden behind lies and betrayal. Meanwhile, the new M has to try and make sure there's a role for the secret service in the current political climate.
So far there is no news about the theme song.
See more:
Who's The New Bond Villain: Andrew Scott or Stephen Hawking?
The Bourne Ultimatum: Why John Cleese Left The Bond Movies
'Fleming': 10 Songs That Should Have Been James Bond Themes
James Bond's Submarine Car Forgotten in Storage, Sold at Auction
Read More
Filed Under: