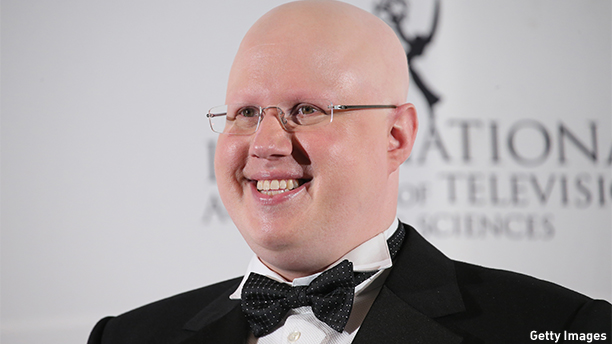 British comedian and actor Matt Lucas had his hands full with hosting this week's International Emmy Awards in NYC, which honors excellence in television from around the world. He took some time to talk to us about his newfound appreciation for television.
He credits a dental problem in helping him get up to speed on a wealth of new TV programs, allowing him the time to binge on a selection of series.
"I had a wisdom tooth out about a year go and then became addicted while I was recovering, so I've sort of [rediscovered] TV to be honest."
You can check out the interview in the below clip:
Lucas was keen to be in NYC, yelping out, "You know I come from New Yawk! I love it." He was joking about growing up in NYC, but he was genuinely pleased he to be selected for the job of MC of the prestigious international event.
As host, Lucas was funny with some moments of daring humor, overall he appeared to engage the crowd, which came from far flung parts of the world.
He said: "I was very flattered when they asked me, it means a lot, it's a big endorsement."
In his work Lucas has satirized awards shows, but he is a staunch defender of the International Emmys.
What did you think of the catch up with Matt Lucas?
See More:
WATCH: Matt Lucas and Billy Crystal In 'Small Apartments' Trailer
Matt Lucas: 'I'm the Least Career-Minded Person In Hollywood!'
WATCH: Olivia Colman Gets the Butterflies Before Award Shows
Read More
Filed Under: