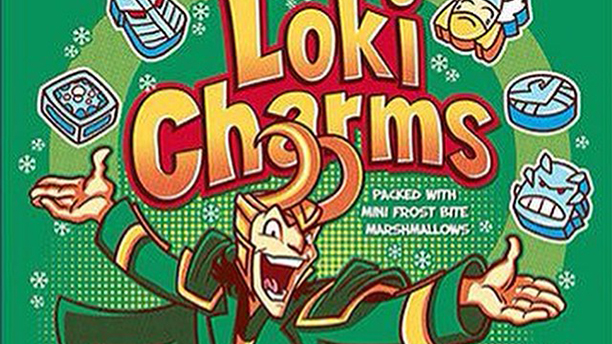 Shoreditch, London was first to see the opening of a Cat Cafe, and that venture is now being followed up with a … wait for it, wait for it … a cafe that serves only cereal.
Indeed, cereal can be eaten for breakfast, lunch, or dinner, and even between meals. Possibly that came to mind when identical twin brothers, Alan and Gary Kerry, designed their business plan: people love and crave cereal.
The duo, who are originally from Belfast, Ireland, but now live in London, are set to open Cereal Killer Cafe, on December 10, in East London. The sit-down restaurant (cereal wouldn't really work as takeaway) will serve up over 100 kinds of cereals from the U.S., U.K., and other corners of the world including France, Australia, South Africa, and South Korea.
In addition to a variety of cereals and 20 toppings (marshmallows, Oreos, raisins, raspberries), the restaurant will offer 12 types of milk including soy, almond, rice, and, you know, just milk.
It might be hard to wrap your mind around a two-floor restaurant dedicated solely to cereal when you can eat the treat-from-a-box at home. The lads explain their brainchild in the video below, which elaborates on their motivation to find a "cereal fix," the research they found on cereal cafes already in the U.S., and the reinforcement they received when watching Zooey Deschanel in a film about a girl who manages a cereal cafe called Flakes (if it works in a movie, it will work in real life).
You can watch the Cereal Killer Cafe video below:
What do you typically do when you eat cereal: watch cartoons. The cafe will be decked out with televisions set up to play nostalgic Saturday morning cartoons like Thunder Cats, Dexter's Labaratory, and Tiny Toons.
You can follow the guys and the success of the restaurant on Twitter at @CerealKillerUK.
They're already tweeting some magical moments like this:
Cereal marshmallows anyone? pic.twitter.com/U5KVYjRuYZ

— Cereal Killer Cafe (@CerealKillerUK) November 4, 2014
The guys clearly have a sense of humor as seen in this meticulous photo shoot: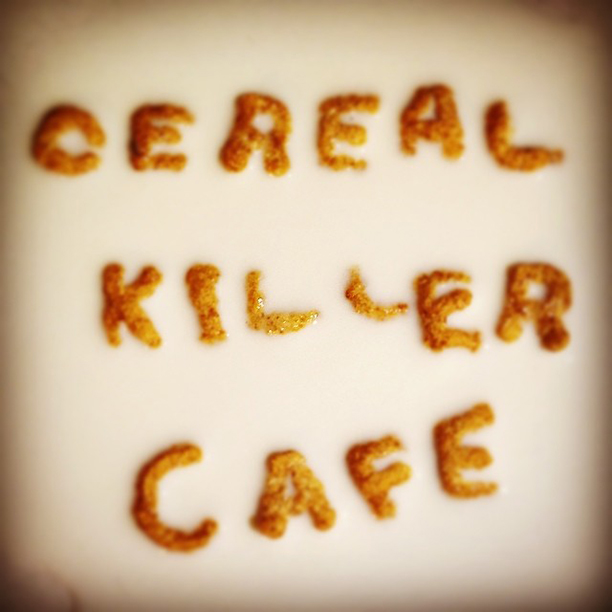 Who will be having cereal for dinner tonight?
See More:
Snapshot: Inside London's First Cat Café
TARDIS Toilet Appears Outside a Bristol Cafe
WATCH: Think British Food is Boring? 9 Dishes That Will Change Your Mind
Read More
Filed Under: