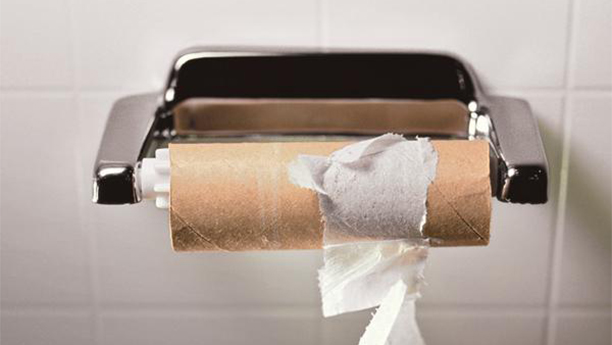 Will Reid, a dad in the U.K., felt like his two teenage children, James and Beth, just weren't hearing him when it came to household upkeeps. Talking to them face-to-face wasn't working, so he created instructional videos, which he posted online to get their attention.
His initial intent was to break through to his kids, by speaking their language with social media, but the videos have gone beyond his situation with over four million views. The concerned dad's simple instructions seem to have hit a chord, probably because … they are so simple, but just as easy to put off.
The first video, on how to change the toilet roll, includes an "advanced" lesson:
The second video, on how to load a dishwasher, breaks down the laborious task:
And, the most recent, how to dry a towel, provides tips on what not to do:
Reid writes on his YouTube page that his kids said no one would be interested, but four million views later, he writes, "I guess there are other parents out there who feel the same as I do."
Will these videos translate in your home?
See More:
TARDIS Toilet Appears Outside a Bristol Cafe
Smutty New YouTube Sensation Bethany Woodruff is Scottish-born
WATCH: British Teen Produces His Own 'Boyhood'-like Time-lapse Selfie Video
Read More
Filed Under: