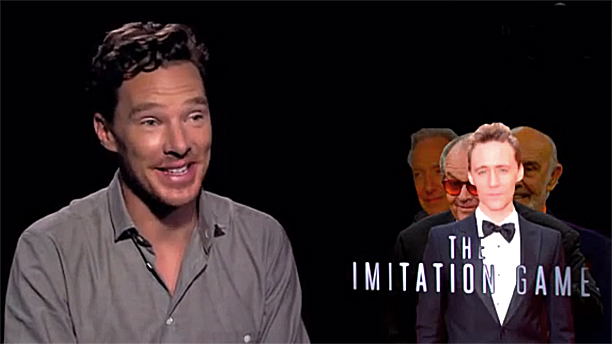 We make NO apologies for Cumberbatch overkill, in the circumstances. He does have a movie to promote after all.
So, this week Benedict was challenged by MTV to an Imitation Game (clever wording, yeah?) in which he had 60 seconds to promote his movie in the style of a list of famous actors (and one pop star).
Being devious types, MTV threw Tom Hiddleston's name on their list, which has effectively crossed the streams as far as international fandom is concerned. Had they also asked him to do Matt Smith, David Tennant or Peter Capaldi, you'd now be looking at a smoking void where the internet used to be:
Although, don't you think it's interesting that most of the Hiddleston impression is about getting the face right? The voice is less obviously Tom. Maybe if they'd said Loki it would've been different.
See more:
Benedict Cumberbatch Will Receive BIFA Film Award
Where Benedict Leads, Geri Halliwell Follows
WATCH: Word Play with Benedict Cumberbatch
Benedict Cumberbatch to Play Doctor Strange?
Read More
Filed Under: